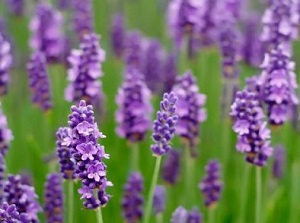 While more serious health conditions call for a trip to the GP, the treatment for many everyday ailments is often sitting in our back garden. The following are some handy herbs to have in the garden, and their powerful properties.
1. Peppermint
People the world over have come to turn to peppermint-based remedies when suffering with digestive problems. When brewed in tea form, the herb is known to relieve digestive discomfort, while it can also soothe sore muscles when applied topically.
2. Lemon Balm
This sweet-smelling herb is known to have a relaxing effect on the stomach and nervous system, and may also help to fight off certain viruses when applied topically.
3. Lavender
While many use lavender to alleviate daily stress and tension, whether added to a bath or placed under the pillow, the herb is also recognised as a mild antidepressant which can also benefit the nervous system.
4. Rosemary
By transporting more oxygen to your brain, rosemary is believed to stimulate energy as well as sharpen memory and concentration.
5. Calendula
More commonly known as marigold, calendula is very handy to have in the garden on account of its antiseptic and wound-healing properties.