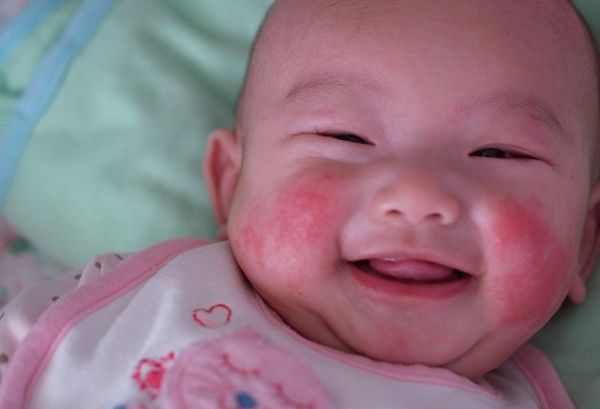 Rosacea is a common, but poorly understood, chronic skin condition that mainly affects the face. Symptoms begin with episodes of flushing, when the skin turns red.
People with rosacea may experience spots and persistent redness on their skin, with small blood vessels in the skin becoming more visible.
In the most severe cases of rosacea, the skin can thicken and enlarge, usually on and around the nose.
There is no actual cure for rosacea, but treatments are available to control the symptoms.
Rosacea is most commonly diagnosed in people with fair skin
While rosacea can affect any colour skin tone, it's typically commonly diagnosed in fairer skin types, since the initial flushing (on the nose, cheeks, or chin) is more clearly visible.
Symptoms tend to get worse with time if left untreated
As soon as you think you suspect a case of rosacea, get it checked. Rosacea can become more severe over time, so if yu don't treat early warning signs, like prolonged flushing, it will be harder to reverse the redness. Cases can even become so extreme that the nose can get swollen and bumpy from excess tissue - a condition which is called rhinophyma.
Using products that replenish hydration will help calm an inflamed complexion
Since patients with rosacea have a dysfunctional skin barrier that also doesn't maintain hydration, you want to be sure you're not using harsh products on you or your little one's skin. This means avoiding face wash with physical exfoliates and chemical scrubs, and alcohol-based toners.
Being in the sun will worsen he condition
Whether it is a mild or severe case, ultraviolet exposure will bring on a rosacea flare. So we recommend that sufferers of the condition wear SPF 30 and above every day, because rosacea patients tend to have sensitive skin.
It's incurable
The exact cause of rosacea is unknown, and the condition itself is incurable, but it can be kept under control with topical products, which have anti-inflammatory, soothing ingredients. There are oral medications you can also take, such as Oracea, which is a low-dose antibiotic that's used as an anti-inflammatory.
The condition is genetic
There is definitely a genetic component to rosacea - you either have it or you don't. If you don't have it in your genes, you can never get it. But if you do have it, your genetic makeup determines whether your condition will be mild or more severe.