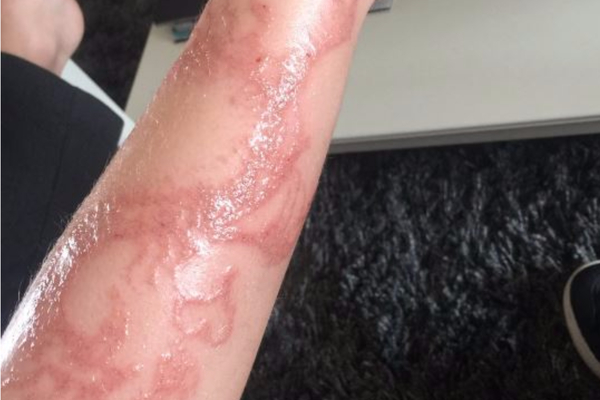 Natasha Hamilton has revealed her son had a horrific reaction to a henna tattoo he got on holiday.
She shared a photo of the scary-looking inflamed tattoo on Twitter, explaining it occurred a week after he got the design.
When her son went swimming, the tattoo on his leg appears to have reacted with something in the water.
This is a terrible reaction my son has had after getting a henna tatoo on holiday. It reacted after a week when he went swimming back homepic.twitter.com/8q97XAb02F

— Natasha Hamilton (@NatashaOfficial) March 7, 2017
Mum-of-four Natasha, didn't say which of her boys was suffering from the reaction.
While she added that the young lad is not in any pain, she's worried about a scar forming.
He's fine, no pain but we just hope that it doesn't scar now....little trooper but angry that it happened! Never again!

— Natasha Hamilton (@NatashaOfficial) March 7, 2017
Natasha, who's mum to Josh, 14, Harry, 12, Alfie, six, and Ella, aged two, has had a tough time lately.
According to The Mail Online, her eldest son Josh was set upon by a group on a school bus, held down and shouted at.
The boys apparently made cruel remarks about Natasha and she said "That just breaks my heart because he was so upset."
Poor Natasha, we hope her son will be better soon.