Nappy rash
is a common problem - from a recent survey of our MummyPages mums, 55% of mums said their baby had experienced nappy rash at one time or another. They found the problem was particularly acute around weaning and teething times.
Caldesene powder has been a mainstay of mums for years and so many will welcome the new addition to the range.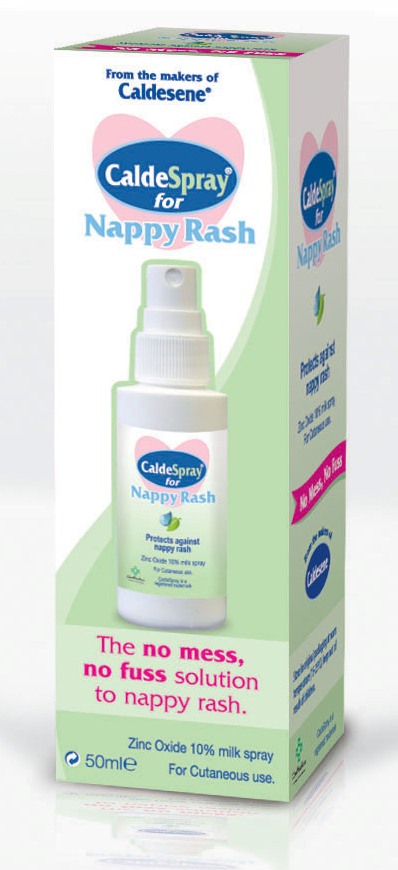 The company behind Caldesene powder, ClonMedica, has just launched a new 'CaldeSpray for Nappy Rash*' which will join the rest of the range of products for preventing and treating
nappy rash
. With the launch, ClonMedica now offers a complete solution for nappy rash including Caldesene powder** and Caldease ointment***.
CaldeSpray is on sale from 1st November 2011 and available from pharmacies.
Note:
CaldeSpray contains zinc oxide*
Caldesene Powder contains Calcium Undecylenate 10% w/w**
Caldease Ointment contains Zinc Oxide 15% w/w ***