Now that we're coming into the summer months, it's time to start preparing for the big family holiday. Going away to somewhere new with the whole family is always such a treat — it's getting there which is the problem!
Flying with children can seem daunting but airlines often offer adjustments and extra services to try to help the experience go smoother.
As we approach the summer season and families fly abroad, baby brand Micralite has analysed fifty airlines on a range of factors to determine which are the most child-friendly, with Air France, Virgin Atlantic, South African Airways and British Airways coming out on top.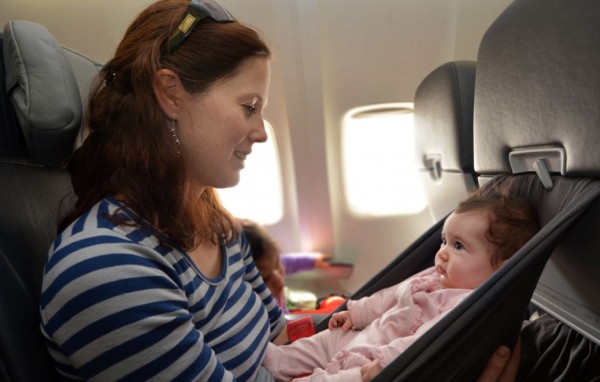 To find which is the most child-friendly, each airline was scored against the following factors: priority boarding for families; children's entertainment; child and infant food options; if baby bassinets and baby change facilities are available; baggage allowances; how many items of baby equipment can be carried for free; seat selection so families can sit together; child and infant ticket costs.
0 points were awarded to the airline if they didn't include the factor, 0.5 if they do but with limitations and 1 if they do, without limitations. There were also two factors which could be awarded 1.5 as they went above and beyond.
The airline's overall child-friendly scores were then ranked highest to lowest.
The Most Child-Friendly Airlines:
1. Air France
1. Virgin Atlantic
1. South African Airways
1. British Airways
5. Gulf Air
5. Air Canada
7. Emirates
7. Etihad Airways
7. Turkish Airlines
7. Thai Airways International
Out of a possible sixteen points, the top four airlines all scored fourteen, offering every ranked factor, only losing points on limitations.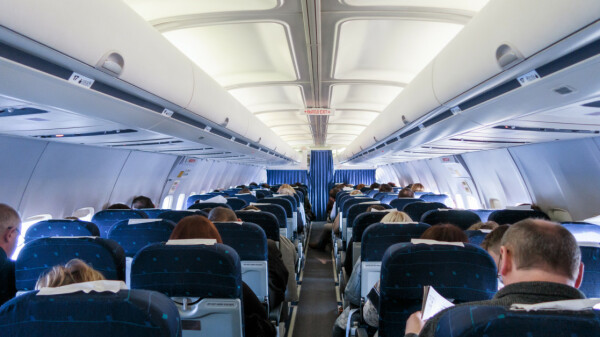 Air France lost points as their seat selection comes at a cost and the infant checked baggage allowance is lower than adults, whereas the other airlines offered the same allowance as adults. Virgin Atlantic lost points due to their infant hand baggage allowance as it's lower than adults, and they state they usually have changing facilities onboard, rather than always.
South African Airways also lost out on points as their seat selection comes at a cost and they only offer one item of baby equipment to be carried for free, whereas the others offer two. British Airways lost points as they have limited baby food, and they also offer seat selection that comes at a cost.
The Least Child-Friendly Airlines Are:
1. Flydubai
2. Ryanair
2. Eastern Airways
4. Vueling
4. Jet2
4. Flybe
7. Norwegian Air International
7. easyJet
On the other end of the scale, the airline which is the least child-friendly is Flydubai, scoring just five points. The child-friendly factors the airline offers include allowing just one item of baby equipment to be carried for free, baggage allowance for children that is the same as adults, baggage allowance for infants which is lower than adults, seat selection but at a cost and discounts on infant tickets.
The airline was closely followed by Ryanair and Eastern Airways, both scoring six points.
So, the next time you're booking flights for the whole family, you might want to consider which airlines offer the best services for you and your little explorers.