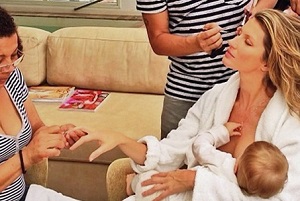 While every celebrity from Gisele Bundchen to Alyssa Milano has been applauded for sharing their breastfeeding selfies, it seems that the trend has not gone down so well with everyone.
This certainly appears to be the case, judging from the results of a survey carried out by Channel Mum into the rise and impact of the 'brelfie'.
According to the survey's findings, a staggering 39% of bottle-feeding mums have admitted to feeling like they have 'failed as a mum and failed their child' because they don't breastfeed, with the constant stream of 'brelfies' on their social media and newsfeeds perpetuating their guilt.
In a highly shocking statistic, a further fifth of the mums who took the survey revealed that they have been attacked on social media over their decision not to breastfeed, while 16% have received cruel comments over their personal choice.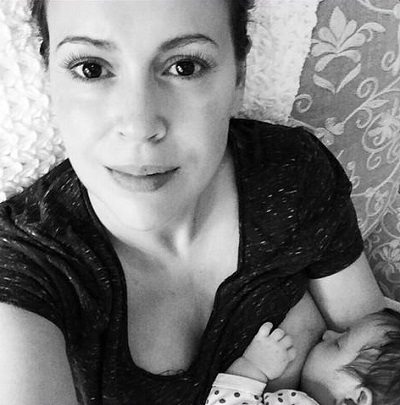 Siobhan Freegard, co-founder of the website which commissioned the research, commented on the findings, reiterating that mums are being seriously affected by what has been deemed 'bressure'.
"Putting new mums under 'bressure' benefits no one, and swapping abusing mums who breastfeed in public for mums who bottlefeed isn't progress…New mums need support, not pressure, to give them the best start in motherhood and babies the best start in life," she said.
Can you relate to the 'bressure' that so many mums have admitted to experiencing?