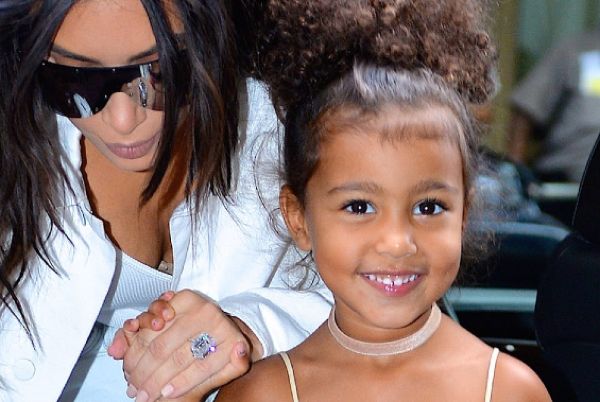 Listen, not a day goes by where we don't wonder what life as a little celeb would be like.
North West is the child of two pretty major players in the celebrity world stage, but it would appear that she's just like any other four-year-old (kind of!)
The doe-eyed tot recently posed for her first magazine cover, with her gorgeous mum by her side.
Along with the photo-shoot, North also gave Interview Magazine an exclusive interview, where she was asked questions by other famous children.
The likes of Kaia Gerber, Britney Spears's sons, Sean and Jayden Federline, and cousin Penelope Disick, asked a number of sweet questions, along with Millie Bobby Brown, the star of Stranger Things.
Cindy Crawford's doppelganger-daughter, Kaia, asked North about her little brother, and how much she loves him.
The gorgeous little one said she loves "giving him toy trucks, and I gave him a big toy bear," SO CUTE.
North also gave us all the low down on her favourite pizza topping, and honestly we can relate: "Just Cheese! Cheese, cheese—everywhere cheese."
Same, girl.
Britney's boys asked little North West about her favourite song, naturally. "My daddy's song 'Amazing.' So amazing!"
What a sweet answer.
Millie asked her all about her favourite Disney princess and why she likes her. "Jasmine, because I love her," she replied.
The Stranger Things actress then asked her who her best friend is: "Mama," she said.
Our HEARTS!
Head over to Interview for even more cuteness.