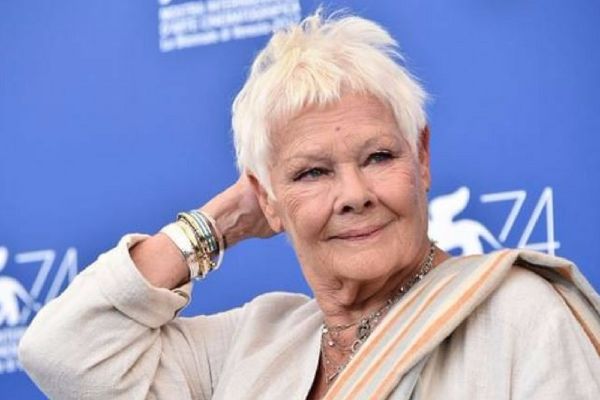 Dame Judi Dench might be an octogenarian, but she has revealed that she is still interested in having a sex life.
The legendary actress made the candid admission in a recent interview, with the Radio Times.
She said: "Well, of course, you still feel desire. Does that ever go? To the older reader, I would say, 'Don't give up!'"
The Oscar-winner added that she also still occasionally goes lingerie shopping, saying she enjoyed shopping at a 'lovely naughty knicker shop' in Covent Garden.
When it came to the topic of on-screen chemistry in her latest movie Victoria and Abdul, Dame Judi was quick to praise her co-star Ali Fazal, who plays a young Indian servant to whom Dame Judi's character Queen Victoria is attracted.
Praising Ali's physical attributes, personality, and acting talents, the seasoned actress said: "He is very, very tall. He is extremely beautiful, and he is an utterly delightful, charming man ... and a good actor."
Oscar is calling: #JudiDench does more with one glance than most actors in their entire career. #VictoriaAndAbdul #Venezia74 #vrtnws pic.twitter.com/nOvFHCNlAi

— Ward Verrijcken (@filmWard) September 3, 2017

Dame Judi has been in a relationship with her current partner, David Mills, for seven years.
She revealed that she had no interest in a new relationship after the death of her husband, Michael Williams, in 2001. The couple had been together for almost 30 years, and she wasn't expecting to meet a new partner after his death from lung cancer.
However, she was pleasantly surprised to find love again when she met David in 2010, after he invited her to open a red squirrel enclosure at the British Wildlife Centre near her Surrey home.

Dame Judi mused on their unconventional love story, saying: "I think if you were looking for something, it might have been different, but I had no intention (of getting involved with another man)."
However, she admitted that she still misses Michael, who was the father of her daughter, Finty.
Judi Dench on the advice she would share with her 30-year-old self https://t.co/uKm0bWcQ81 pic.twitter.com/B3zQV6ZMUa

— Stylist Magazine (@StylistMagazine) September 2, 2017
"I miss him, but I talk a lot about him. Little things can still catch you unawares...
"You can be laughing and, quite suddenly, it's as if somebody comes along with a hammer and you get these taps."
The actress surprised many last year by getting her first tattoo at the age of 81.
She had the words "carpe diem", meaning "seize the day", written on her wrist at her daughter Finty's request.
Rock on Dame Judi, she is a true legend!