Ah, Freshers.
Look, most of us have been there and MANY of us have had the odd drunken night out (OK, there's been a lot of drunken nights out), but as always, college Freshers go to a whole new level.
We're going to call it a learning experience here, but just one note to future Freshers; don't eat chips off the dirty ground. Pleaseee.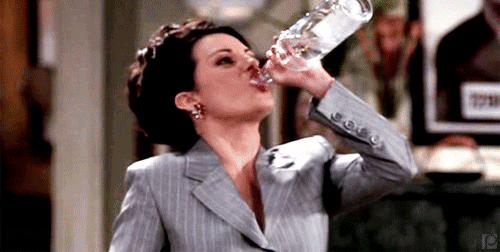 Here's a look at how a few students got on in their first week back, and check out The Sun for the gourmet floor food…
Chaos across the UK at Freshers' Week continues https://t.co/MvsfTg6PDj pic.twitter.com/iBDJKtZtzu

— The Sun (@TheSun) September 21, 2016
Had about 20 people come up to me at the Freshers fayre telling me how drunk I was last night, lol

— becky (@beckymcdermott_) September 21, 2016
me: i wont get as drunk as last year freshers
me: is sick on myself in the taxi at 5am

— liam (@llllliam123) September 19, 2016
Freshers week has arrived so guess who's gonna be drunk 110% of the week, yes me, you were correct

— chelsea (@chelscavanagh) September 19, 2016
Remember, many Freshers Guides are written by people who can't remember what they did at University, so just get drunk and don't worry.

— Scott Bryan (@scottygb) September 21, 2016
SHARE if you know any college students.