Welsh Olympic sprinter, Iwan Thomas and his partner have welcomed a beautiful baby boy on Saturday.
Sharing his wonderful news on social media, the athlete also informed his fans that his son, Teddy Ellis Thomas was in intensive care.
The newborn had experienced some difficulty breathing and needed an extra hand to help him with it.
However, Iwan assured his followers that the staff at the hospital were "truly amazing."
And although they aren't out of the woods yet, Teddy is now beginning to breathe better on his own, without full aid of machines.
In an Instagram post, Iwan detailed the ups and downs they've experienced over the last two days.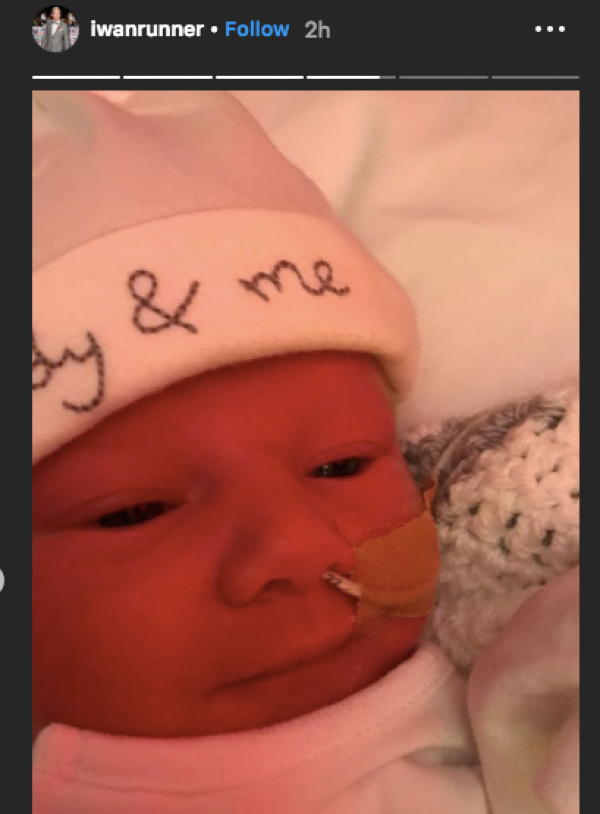 "I just wanted to share with you some great and also horrendous news, my baby boy came into the world on Saturday, he's so gorgeous. I went home the happiest man alive that night only to be phoned to say he's been taken to intensive care with trouble breathing," he wrote.
"Yesterday was the worst day of my life looking at my everything with tubes everywhere in an incubator," he added.
"He is now beginning to breathe better for himself without full aid of machines, I now know what true unconditional love is."
"I'm in bits worried but must say the staff here at Princess Anne hospital Southampton are truly amazing."
"Not out the woods yet but I will keep you all posted hopefully everything will be fine he just needs a little help, as he came into the world a little bit early and fast probably so excited to get here, knowing he's going to have the most fun ever," he added.
"His name is Teddy Ellis Thomas and my new best friend, mum doing well tired and scared but been amazing."
Iwan's Instagram followers were quick to offer their congratulations, sympathies and shared their own experiences.
One wrote: "Massive congratulations, we've been through that twice. It's scary but the neonatal units are amazing and it makes you appreciate the NHS even more. Being early doesn't hold them back (in our case it seems to have made them more determined!!) Best of luck with everything, love to you and the family and keep that chin up."
Another added: "Sending best wishes to you, mum and the little one. My little one was born 10 weeks premature and went through the similar thing pal. All is good now. Fingers crossed for you all."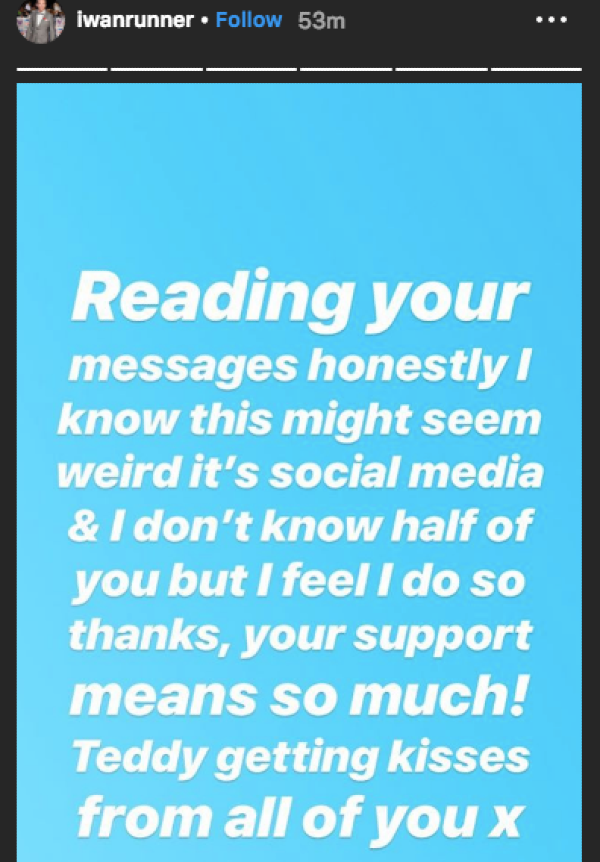 Taking to his Instagram stories, Iwan was overwhelmed by the supportive response he received and thanked everyone for their kind wishes.
We are wishing Teddy a very speedy recovery and sending big congratulations to the family.