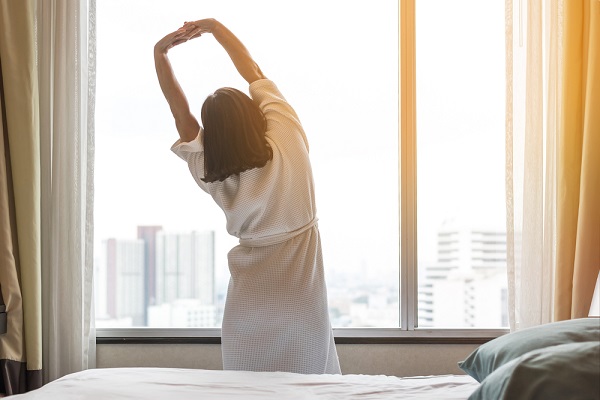 Sarah Sider says that she is a Recovering Mum.
For years, Sider felt like she was doing the right thing by putting others before herself.
Writing for ScaryMommy, she said that she was on call for years:
"For years, I was Everyone Else's Mom, but I never took care of myself. I thought this was noble. I assumed this meant I sacrificed more than others. I believed having my phone on 24/7 sent the message I cared more for others than I did myself."
But this attitude exhausted her and made her resentful:
"In my mind, I was such a good person. But why was I so tired and resentful?
It's because I was a mother to everyone else except me. Instead of nurturing myself first so I could care for others with true altruism, no strings attached, I sought to heal others so they might turn and help me."
She said that her need to be recognised as a nurturer grew into an addiction:
"The more I helped others, the sicker I got. My soul in chaos and disarray, I frantically wondered when someone would come take care of me the way I cared for others.
I grew bitter. I felt no one saw me. But still I served. Because someone would come eventually, right?"
But it took her over three decades to realise that she was the only person that could care for herself. And this realisation came to her suddenly as she was driving home from work one day.
"Out of nowhere, a disconcerting thought occurred to me. "Sarah, no one is going to take care of you. There is no mother coming with chicken soup. If you don't take care of you, no one will.""
She said that realising this about herself hurt in an unexpected way:
"The truth stung, forcing me to reckon with it. I replayed the words again. "If you don't take care of you, no one will." The message was not that I was alone in the big, cruel world. It was a reminder to be responsible for myself. My faux selflessness was getting called out as selfishness. And it hurt."
A qualified therapist, Sider continues to say that this self-sacrificing is a way of dealing with unmet needs. This is why we need to be more vocal about what we need, it's essential while caring for others:
WAs mothers, the best we can do is mother ourselves first. Yes, you first. If you need something, say something. Allow a trusted partner, friend or mentor access to encourage and support you, but don't make them guess what you need.
Be responsible for the state of your body, mind and soul, your whole self, because, my dear Mother, no one else will be."
Even if it's just a bubble bath away from the children or ten minutes peace to read a book, every mama needs to care for ourselves. Cause if we don't then who will?