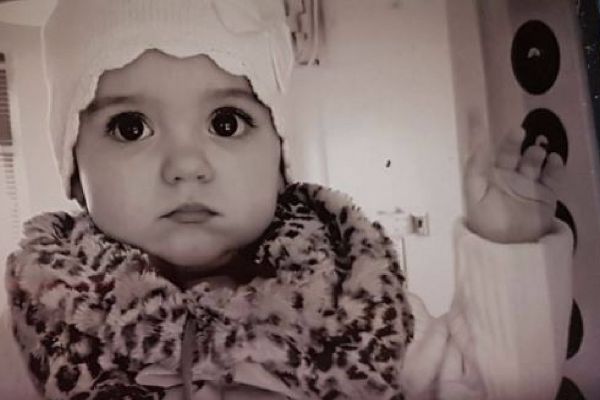 The Voice star Paul Black is mourning the sad loss of his baby daughter, after she died in a freak accident.
Little Pearl Black, aged one, died on Sunday afternoon when she and her father were hit by an unoccupied Range Rover that had rolled down a hill close to their home in Wales.
According to The Mirror, police believe the handbrake on the jeep failed and it gathered speed as it rolled down the hill. Paul was on his way home with his daughter after taking her to the park when the accident occurred. The accident happened at approximately 2.30pm.
Paul was unable to pull his daughter out of the path of the vehicle, and he was seriously injured in the accident.
Pearl was flown to Prince Charles Hospital in Merthyr Tydfil by air ambulance but sadly died shortly afterwards.
I know the first one is a bit creepy. It's like,"She's even more amazing in reality." Big love and thank you @ruthwignall for the photo! X pic.twitter.com/w18rmiolQQ

— Paul W Black/Pretty (@Paulblack7) July 27, 2017
A South Wales Police spokesman said: "We can confirm officers responded to an emergency call at an address in Heolgerrig, Merthyr Tydfil.
"A female child was taken to hospital by air ambulance after an incident involving a single vehicle understood to be unoccupied at the time.
"Tragically, the infant died shortly afterwards."
A neighbour of the family said: "She was such a gorgeous little girl with the most beautiful big brown eyes - it's heartbreaking.
"The whole street has been in tears, Pearl was going to be a star like her dad."
Pearl was due to turn two in September, and her family had planned a party for her.
#NewProfilePic pic.twitter.com/JWIeNZ9mcF

— Paul W Black/Pretty (@Paulblack7) August 8, 2017
Pearl's mother Gemma, 37, was said to be "devastated" by the horrific loss of her daughter. She was at home looking after the couple's eight-month-old baby son when the accident happened.
Gemma is being comforted by relatives and is also receiving support from a specially trained police officer.
The Welsh singer and entertainer posted a heartbreaking message on Twitter saying: "My life is on hold indefinitely. Thank you for all the kind thoughts and messages. I'm a broken man. Our beautiful family has been savaged."
He later posted a photo of a tattoo of a pearl inside an oyster, commemorating his daughter.
Paul became well-known after appearing on The Voice in 2014, where he joked that he was the son of judge and fellow Welshman Tom Jones. He also put on an American accent and fooled judge Will.i.am into believing he was from the same New Jersey town as Frank Sinatra.
It is an incredibly sad time for the family – we are keeping them in our thoughts.