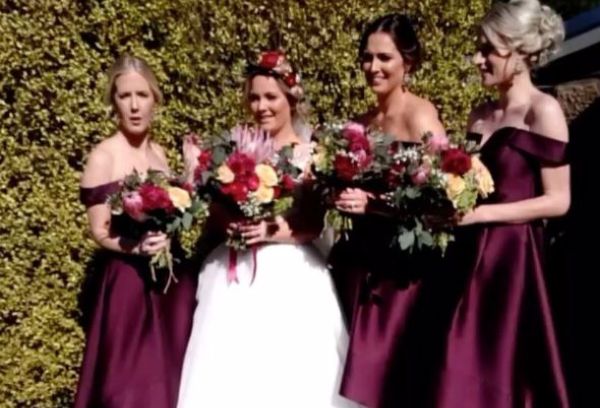 Your wedding day is one of the most special days of your life, and as a bride you have creative control of pretty much the entire celebration.
One particular bride from Australia decided she wanted an alternative approach to her walk down the aisle, and we are WITH her.
Paige Kirk, a 23-year-old beauty from Sydney, surprised her bridesmaids on her wedding day with special bouquets, made out of DOUGHNUTS.
Yes, a bouquet of actual doughnuts.
"Me and my husband Steven thought it would be different, fun and light hearted," she told the BBC, and we seriously agree.
And apparently, the bridal party had massive amounts of self control, and managed to avoid eating the treats on the day.
"We had plenty of goodies beforehand so we were too full too eat them," she said.
Bravo!
The baked bouquets were donated in a competition by Dessert Boxes, as they wanted to create an alternative to flower gifts.
"Everyone thought it was hilarious, and the venue couldn't believe it. Brides should be a bit more relaxed and have fun!"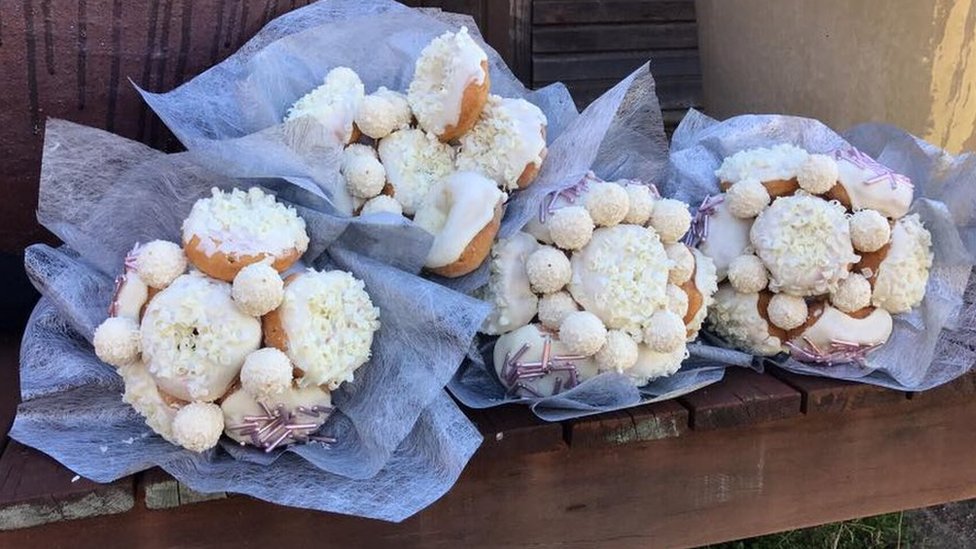 "We wanted the wedding to be a bit different and really reflect who we are as a couple," she said to BBC.
But she admitted she was shocked by the reaction, after thousands of people commented on the pictures of her and her bridesmaids with their unusual bouquets since last weekend.
Paige, we salute you!