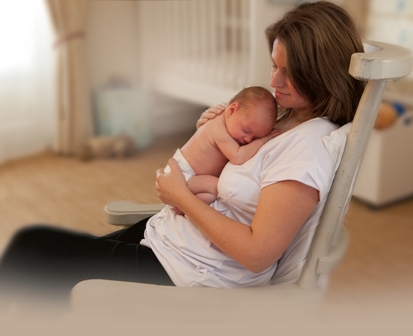 Any new mum knows that while having a new baby in your life is a magical time, it can also be daunting at times. While mums trust their intuition for many daily tasks, new parents don't always have the confidents to trust their own judgment.
Mum might not be sure if baby needs a change of nappy, especially in the early days. So Pampers New Baby nappies now come with a new colour-changing Wetness Indicator, to help reassure parents. The pH activated indicator line on the front turns yellow to blue when baby has a wet nappy. This line acts as a signpost to let mum know her intuition is right, and that it's time for a fresh nappy.
Pampers New Baby nappies have a unique Absorb-Away layer designed to absorb soft and runny poo and to keep them dry and protected. The nappies are now even softer with a new quilted back sheet.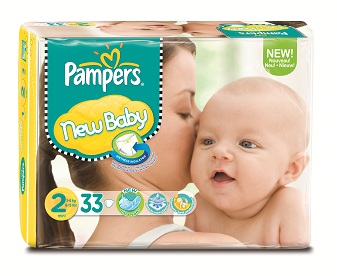 New Mummy Top Tips:
Pampers Village resident midwife, Dr. Mary Steen, provides her set of tips to help with the first few days at home with a newborn.
Pack your baby bag: Never leave the house without a full change of clothing - baby vest, sleep suit, cardigan - and a couple of nappies, and wipes.
Beating the tiredness: You will probably miss a night's sleep in labour and then your newborn gives you little chance to catch up. The interrupted sleep can be exhausting. Sleep when your baby sleeps. Household chores can wait. Napping during the day and making sure you eat well will help you get through the first few days.
Learning your baby's cues: During the first few days you will learn to recognise when your baby is hungry, tired or uncomfortable and needs some attention. You will become tuned in with your baby's different cries and needs. Talk and sing to him and have as much eye-to-eye contact as you can as this will promote bonding.
Talk to other mums: You can get advice, support, tips, and hear a friendly voice from someone who is going through the same as you. Try mother and baby groups or the Pampers Facebook page.
Remember dad: He is new at this too, and probably just as bewildered as you are. You are the best support for each other – but only if you both talk about what you are feeling and how you can help each other. Involve him as much as you can and encourage him to cuddle, talk and care for your baby.
For more information about the best nappy for each stage of your baby's development visit
www.pampers.co.uk