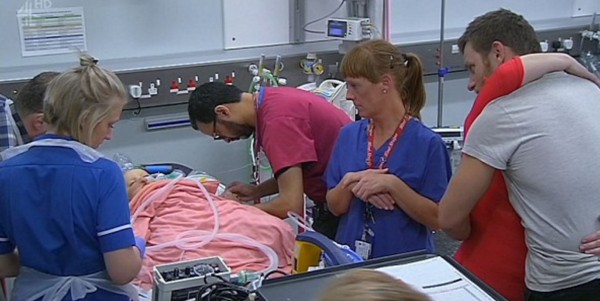 A mum and dad did the unthinkable to raise awareness about the dangers of choking – they allowed TV cameras to film the last days of their baby son's life as part of Channel 4 programme Inside Birmingham Children's Hospital.
Nine month-old baby Leyton was rushed to hospital after choking on a piece of plastic, and the heartbreaking episode captured his battle to survive.
Doctors in the hospital restarted Leyton's heart and placed him in an induced coma, and two days later attempted to wake him. However, sadly he didn't respond and died three days after.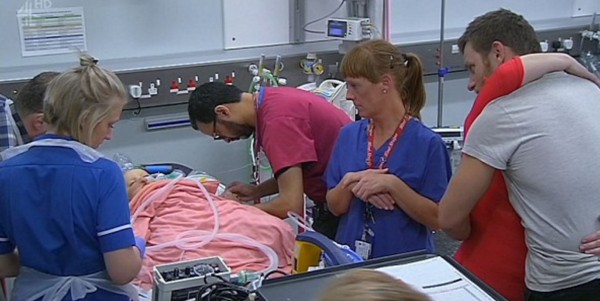 In the show, parents Adam and Serena say they made the difficult decision to allow their son's last days to be aired on television for a number of reasons.
"All parents know the dangers of choking, but even when you think you've done all you can to protect your baby, accidents can always happen," they said.
"In memory of our son who put up such a brave battle, to show people just how incredible the staff and facilities are at Birmingham Children's Hospital and more than anything, if by watching this programme it makes parents even more aware of hazards, and saves just one little life and another family going through what we did and will continue to struggle with for the rest of our lives, then his life wasn't in vain."
And Leyton's story had a huge reaction, with many taking to social media to express their heartbreak.
Crying my eyes out at Inside Birmingham Children's Hospital, that poor little boy, "hes's gone to the stars"

— amy (@amswhite_) September 6, 2016
Wasn't mentally prepared for that episode of Birmingham Children's Hospital hearts breaking for Leyton and his family #ChildrensHospital

— Katie Lloyd (@katielloyd96) September 6, 2016
Watching inside Birmingham children's hospital makes me so eager to complete my paediatric training , what an amazing team

— sian castree (@SianCastree) September 6, 2016
What an incredibly courageous decision. We have so much respect to these parents for putting their grief aside to spread awareness of this tragic accident.