We don't mean to freak you out, but even if you consider yourself a hardcore Grey's fan you may not know something that just blew our minds.
Every single episode of this iconic TV show is named after a song.
Yes, yes - we know that SOME of them are - you would have to live under a Seattle-shaped rock not to know that.
But we didn't realise that every episode from every series (yes, that is 301 episodes over 14 seasons) is dedicated to a particular song title.
We know this because of the miracle of Wikipedia (and the burden of being a die-hard medical drama fan).
Scroll through the list of episodes and you will see what we are talking about.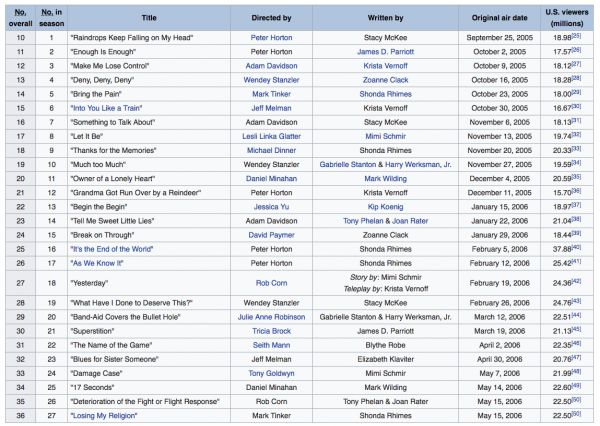 Shonda, you legend. You are our person.