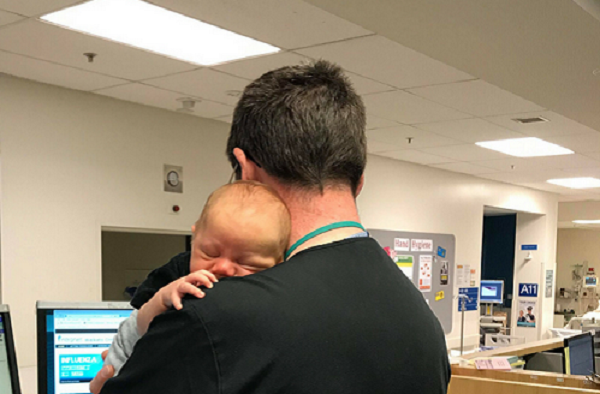 A distressed mother came into an Emergency Room in a New Zealand hospital, carrying her crying baby.
Not only did doctors step up to the plate to help the mother, but they also helped in a very special way.
The head of the Emergency Department took the baby, settled him, and let him sleep on him for a whole hour while attending to patients in a busy hospital.
Just look at his little face! The accompanying post under the sweet picture read:
"The older of the two featured in this picture is Muir - one of our ED consultants. The little guy was here with his mum and badly needed a snooze.Sadly his mum was unwell and needed some tests.
"I believe several people tried but Muir was the only one able to settle him. So for about an hour the other day our consultant in charge (of the entire ED) was most definitely multi-tasking.
"Just an example of the small kindnesses that happen everyday that often go unnoticed."
Our little hearts can't take it!
Not only did Muir continue saving lives, but he saved our day too.
Cuteness overload!