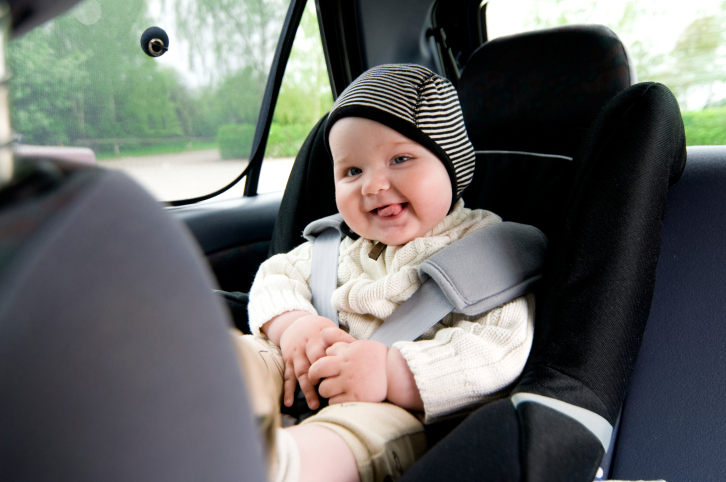 Marathon car trips with a baby on board can take a good amount of planning and organisation.
But it can be done, and can even be fun.
The lead up to a big trip can be hectic, but some planning beforehand can go a long way.
Here are a few ways to make that journey less bumpy along the way.
Decide the best time to leave
If your baby sleeps well in the car, plan your travel time to coincide with a nap or bedtime so your baby can sleep through part of the journey. If not, plan to leave immediately after a nap or upon waking in the morning.
Planning breaks
Is it really necessary to make the trip all at once, or can you break it up with stops along the way? The longer your baby is strapped in the carseat, the more likely he or she will become fussy. Planning a few breaks can help keep the journey less stressful.
Expect the unexpected
When estimating an arrival time, have you factored in plenty of extra time for unplanned surprises? A nappy explosion that requires a complete change of clothes are just one of the things that can easily happen, adding time onto your journey. Try to go with the flow and don't rush. You will get to your destination, but you want to get there safely so relax and take your time.
Do you have everything you need?
Do you have everything you need to make the trip less stressful and more pleasant? Some things you might want to bring with you are window shades to protect your baby from the sun, a bottle warmer if needed, your little one's favourite toys, a baby blanket and baby-friendly music on tape or CD. It's also a good idea to pack a basic emergency kit with things like a torch and a first aid kit.
Preparing the car
Take plenty of time to get the car ready for your trip. If you are travelling with someone, arrange for one person to sit in the backseat next to the baby. If you are travelling alone with your little one, you'll need to be more creative in setting up the car, and you'll need to plan for more frequent stops along the way.
During the journey
Be flexible. When travelling with a baby, even the best-laid plans can be disrupted. Try to stay relaxed, accept changes, and go with the flow. Stop when you need to. Trying to push "just a little farther" with a crying baby in the car can be dangerous, as you're distracted and nervous. Take the time to stop and calm your baby.