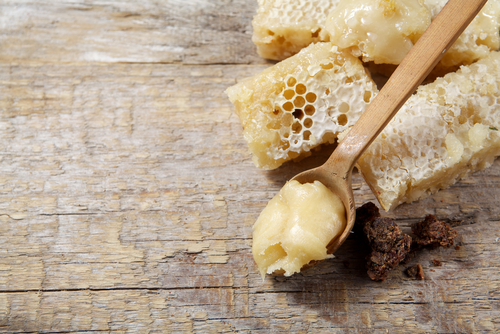 Beeswax is a by-product of honey production and has plenty of uses both within the home and outside.
It is wildly available and has so many uses, you'll wonder why you never bought some before.
1. Loosen stiff drawers
Simply run a thin layer along the rails for a smoother action.
2. Removes screws
Rub wax all over the threads of a screw to help loosen it.
3. Helps leather products stay waterproof
Rub some beeswax along your leather shoes, runners or bags to help them stay waterproof.
4. Prevent rusting
Simply coat iron pieces with a little wax, to stop them rusting.
5. Preserves wood
Just like with iron items, beeswax can help preserve wood.
6. Polish granite and concrete worktops
A coat of the wax followed by a buffer will leave your counters sparkling.