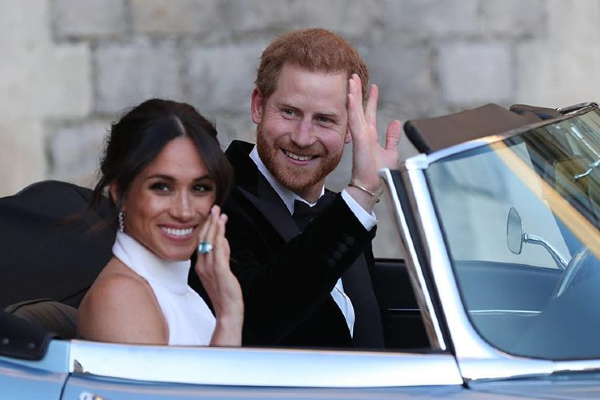 Picture via Instagram
One of the most striking things about the Duke and Duchess of Sussex's wedding was just how much thought went into every last detail of their big day.
Meghan Markle's veil was embroidered with 53 flowers from each Commonwealth country, and her dress' dramatic train is thought to be a nod to Princess Diana.
That attention to detail was even seen in the naming of the tables at the wedding reception.
Meghan's friend Janina Gavankar recently opened up to Town & Country about her friend's wedding, including this very touching (and pretty hilarious) aspect of the reception.
Janina said that the newlyweds named their tables after foods that are pronounced differently in the US and UK, as a cheeky tribute to their home countries.
"Potato, potato, tomato, tomato, oregano, oregano. It was so sweet. There were so many nods to the beautiful mash-up of two cultures," she said.
We adore this! So many couples use their wedding as a way to express their personalities, histories, and what their future together will look like.
We have to wonder if they chose food names in particular because the couple so enjoy cooking together - yet another example of a personal touch integrated into their wedding day!
As more comes out about their wedding, we can't help but fall in love with the Duke and Duchess of Sussex even more!