Prince Louis recently celebrated his first birthday and the young royal is growing up so fast. Fans couldn't help but comment on how much he has grown up in the past year when his parents, The Duke and Duchess of Cambridge, released three portraits in honour of his birthday. The little prince will experience many milestones in his first year, including his first word, first tooth and his first step.
During a recent royal engagement, mum-of-three Kate revealed her baby boy has finally started walking.
She told former World War II Teleprinter Operator Georgina Rose that she needs eyes in the back of her head with Louis flying about the place.
The Duchess said Louis has been a handful lately.
"Louis is keeping us on our toes. I turned around the other day and he was at the top of the slide – I had no idea!" Kate revealed.
Duchess Catherine recently marked her youngest son's birthday with a simple family gathering.
The Cambridges gathered at their home for young Louis' birthday. It is believed their closest relatives joined them for the party, including Prince Charles and The Duke and Duchess of Sussex.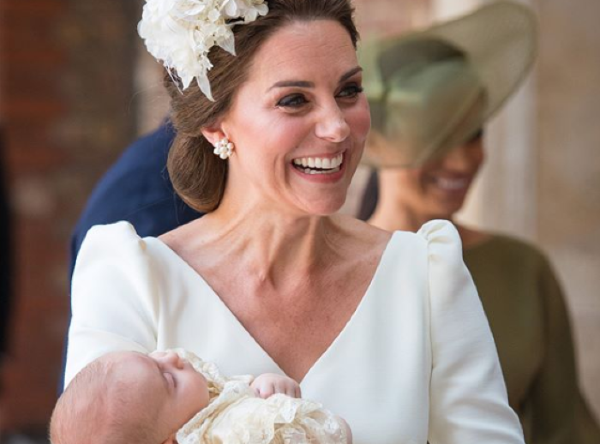 We love hearing updates about Kate and William's family. There's no doubt they're beyond thrilled about the arrival of their baby cousin Archie. The Cambridges visited The Duke and Duchess of Sussex and met their newborn son for the first time yesterday.