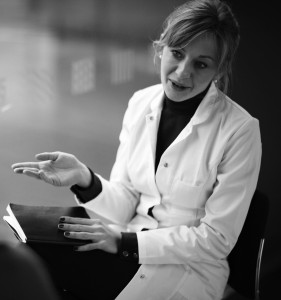 Dr Barbara Kubicka, founder of clinicbe®, is known for her innovative approach to holistic healthcare; complementing an extensive range of doctor-led skincare treatments with a range of nutrition, lifestyle and wellbeing services to work from within.
The clinic specialises in the challenges of
pregnancy
and being a new Mum. Many of Dr Kubicka's patients are women and as a doctor as well as an aesthetic physician, she is able to support and advise them throughout pregnancy and beyond on the skincare issues they face as their bodies change.
Pregnancy
Clinic founder and director Dr Kubicka explains:
"
Pregnancy
most often changes a person completely – mind, body and soul. While pregnancy is associated with a radiant glow of health, in fact, the hormone surges and changes in diet can cause quite a variety of skin problems, from hyperpigmentation (or melasma – pregnancy mask) to recurrence of acne."
"It is important to understand what products are safe for use during pregnancy. For example, fillers, wrinkle-relaxing injections and peels for example are not advisable during pregnancy."
"However, equally importantly, we must recognise that beauty is not just an external issue – caring for the body on the inside is a vital step towards a glowing skin on the outside especially with the changes that occur during pregnancy and after childbirth."
Professional skincare procedures such as
botox
and fillers must be avoided during pregnancy due to the chemicals involved.
To maintain healthy skin during pregnancy, Dr Kubicka's top 3 tips for a good home regime are:
Sun protection – during pregnancy, skin can be more susceptible to hyperpigmentation. A quality high SPF sunblock is essential
Choose a gentle facial wash to effectively cleanse the skin each day
Use a vitamin C serum to condition the skin
Breastfeeding
Much of the skincare advice relating to pregnancy also applies during breastfeeding, so botox and dermal fillers are still inadvisable.
However, treatments such as exfoliation can be very useful to promote skin cell renewal for a brighter complexion.
New Mums and Beyond
After childbirth, with regard to restoring the skin's condition "replenishment" is the key word in the early days – replacing lost nutrients and energy by nourishing the skin and restoring a healthy fresh complexion.
Good diet, sufficient sleep(!), hydration and relaxation are all helpful in working from within.
In terms of professional treatments, the following may be especially appropriate for consideration:
Mesotherapy – tiny injections of specially chosen substances to boost the skin
exfoliation to promote skin cell renewal – try a chemical peel
PRP - platelet rich plasma therapy for a natural glow
dermaroller – micro-needling procedure to promote the skin's own regeneration and collagen production
dermal fillers and/or sculptra to tackle deep facial lines or hollows
cellulite treatment
dermaroller to tackle stretch marks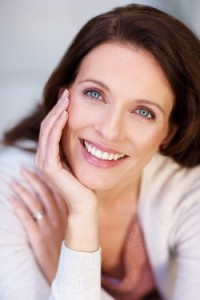 Signs of tiredness:
Looking tired probably the top skincare complaint among busy mums. Perhaps that's why cosmetic treatments are particularly popular among working mums and professionals.
In response to this challenge, Dr Kubicka has created her own exclusive "Eyedealise" treatment which is designed to tackle the signs of tiredness around the delicate eye area. Her revolutionary "Eyedealise Treatment" carefully combines a number of treatment options including botox, fillers, mesotherapy and eyelash growth stimulation treatment for a tailor-made plan to brighten the eye area.
Skin Conditions:
There is now an array of cosmetic and medical skin treatments which are designed to tackle lines and wrinkles as well as acne, scarring, thread veins and excessive sweating.
Dr Barbara Kubicka has many years of dedicated experience working in the field of doctor-led skincare, built upon her medical qualifications and additional focused training in aesthetic medicine.
She has an impeccable reputation for natural looking yet highly effective results in anti-ageing, using
botox
, fillers, mesotherapy, peels and dermaroller as well as innovative PRP (platelet rich plasma therapy) and PDT (photo dynamic therapy) and works closely with leading manufacturers to be ahead of any new developments.
In addition, Dr Kubicka offers treatment for difficult skin conditions such as hyperpigmentation, stretch marks, spider veins,
hyperhidrosis
, acne and acne scarring among others.
clinicbe®:
Dr Kubicka founded clinicbe® to offer a new holistic approach to skincare treatments; treating the patient as a whole in order to get the best possible results from any treatments they may have. It offers a revolutionary concept in care, taking full account of every patient's physiology, lifestyle and wellbeing before administering any treatment.
Dr Kubicka's private consultations include individual advice on nutrition and lifestyle to help tackle skincare issues from within. In addition, clinicbe® also offers a team of hand-picked expert associates who can provide services such as sports medicine, life coaching, fashion consultancy and personal training.
For further information or to arrange a confidential consultation, please contact us: