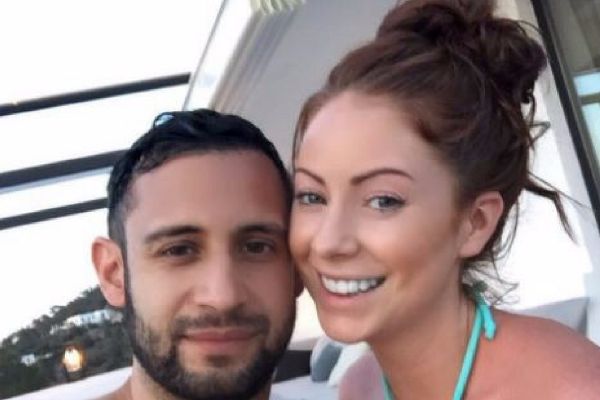 Big Brother contestant Laura Carter has revealed she's 16 weeks pregnant. The reality star took to Instagram to share her exciting news along with a photo of her scan.
The 31-year-old, who appeared on the reality show last year, announced that the baby had been conceived during a trip to Las Vegas with her boyfriend Tony over the summer.
Laura wrote: "So at 16 weeks and nearly halfway through I think it's about time I share our little surprise with the world!
"They say what happens in Vegas, stays in Vegas but not this time! We brought something back with us.... We're having a baby!"
While she's had flings with Justin Bieber and Marco Pierre White Junior in the past, Laura is now in a serious relationship.
Alluding to her relationship with travel concierge Tony, Laura revealed they'd been friends for many years prior to becoming a couple.
"After years of being mates, (and we've defo had some arguments, mainly him shaking his head at my antics) (turns out he loved me really)," she wrote.
"No, I'm joking, in all seriousness, I think if anyone had told us we would end up together we'd have thought it was crazy... but turns out it was our fate and we are both so ridiculously happy!
"I keep having to pinch myself... but this is real, it's actually happening! I'm so excited to be a mummy and have already had the most incredible support from all our family and friends.
She added: "Thanks to those who have kept our secret!!! You all get major brownie points for the roles of godmother/father.
"Actually no, scrap that, I can't cope with the thought of a christening...but there's definitely going to be a party!! I won't have had a drink for nine months!
"So here I am cheersing (sic) with a large glass of ginger beer (I think it's a craving)...Here's to the next chapter!
"Does this mean we have to call it Vegas?!" she joked.
Congrats to Laura and Tony – such an exciting time ahead.