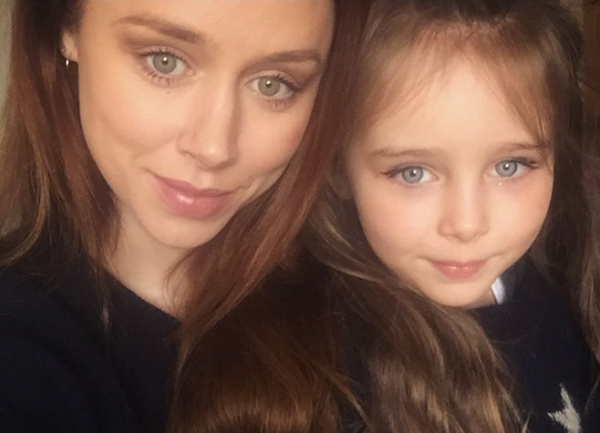 After a busy few weeks promoting her new album, Una Healy took some time this weekend to have a little fun with her daughter, Aoife.
Posting pictures of their mother-daughter time on Instagram, fans were quick to notice just how similar the pair looked.
"Aoife Belle loves watching me do my makeup and begs me to put some on her," read Una's caption on a picture of her four-year-old.
"So I've given in and given her tiny little flicks and a light gloss. I told her it's only allowed at weekends and only inside the house."
After being flooded with comments about their likeness, Una posted another picture of her little girl cradled in her lap to show just how similar they really are.
"Me and my favourite little girl in the world," she said on Instagram.
Again, the comment section underneath was overpowered with comments like:
"Wow, she looks just like you #twins."
"She is your double! She's such a cutie."
However, some could see similarities to Dad, Ben Foden.
"Beautiful. So alike, but with daddy's eyes, I think."