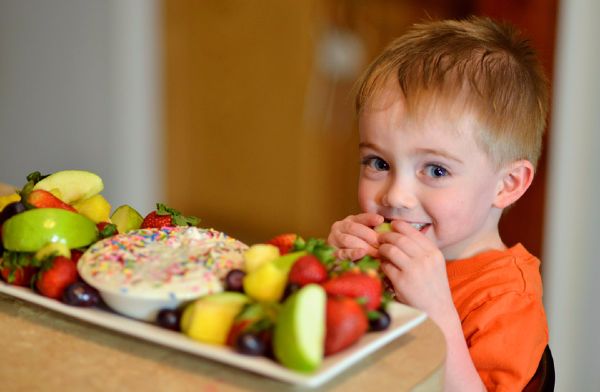 A major study has revealed that eating 10 helpings of fruit and vegetables a day is far better than the recommended five.
The Imperial College in London said they studied 'all' of the available research worldwide regarding fruit and veg consumption.
Their meta-analysis included up to two million people, and assessed up to 43,000 cases of heart disease, 47,000 cases of stroke, 81,000 cases of cardiovascular disease, 112,000 cancer cases and 94,000 deaths.
Ultimately, they discovered that roughly 7.8 million premature deaths could be prevented each year, if people ate 10 portions of fruit and vegetables on a daily basis.
The study found that eating 10 portions a day was associated with: a 24 percent reduced risk of heart disease, a 33 percent reduced risk of stroke, a 28 percent reduced risk of cardiovascular disease, a 13 percent reduced risk of total cancer, and a 31 percent reduction in dying prematurely.
The researchers found that certain fruits and vegetables may help prevent heart disease, stroke, cardiovascular disease, and early death; including apples and pears, citrus fruits, spinach, lettuce, broccoli, cabbage and cauliflower.
"Fruit and vegetables have been shown to reduce cholesterol levels, blood pressure, and to boost the health of our blood vessels and immune system," lead author Dr Dagfinn Aune said, regarding his findings.
Moral of the story: stock up on fruit and veg!