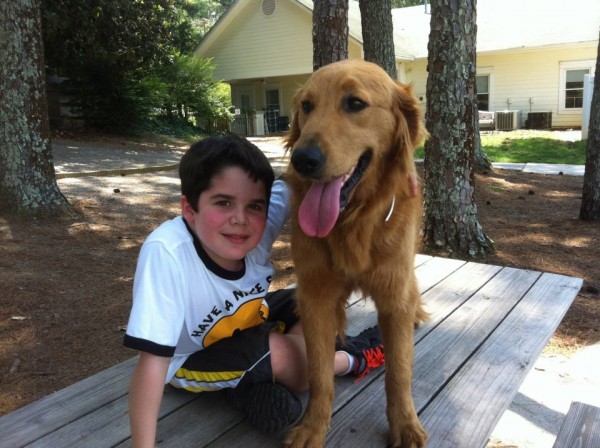 Joseph 'Seph' Ware has Duchenne muscular dystrophy.
It's a condition that makes everyday tasks more difficult for him than for his peers.
But luckily, it's not something the 14-year-old has to face alone. For the past four years, Seph from Louisiana has had Presley to assist him throughout his days at home and at school, where he's both a helpful companion and a best friend.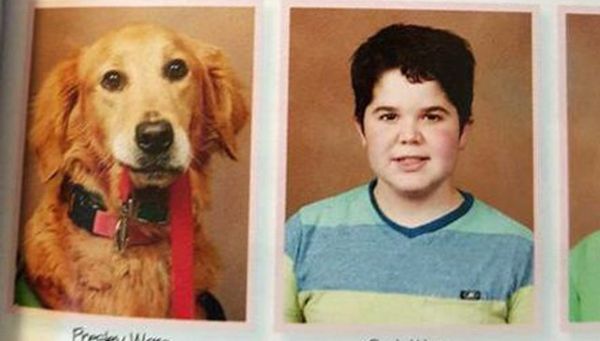 In her role as Seph's service dog, Presley has become a bit of a fixture of sorts at Good Hope Middle School, and is beloved by the other kids around her.
So when yearbook photo time came around, it seemed only fitting that Presley would have a place in it too.
The result? All kinds of adorable!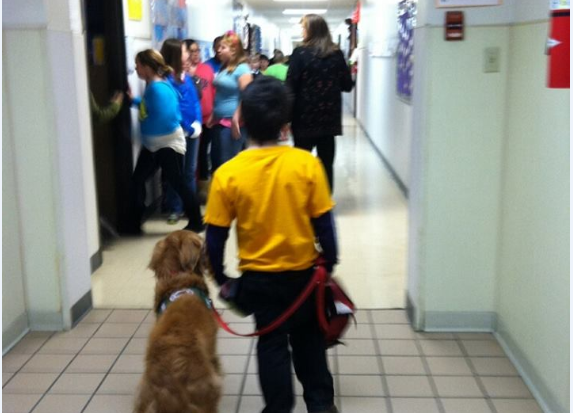 Seph's mother, Lori Ware, told AL.com that her son's reaction was, "Why not," when school officials asked his permission to include Presley in the yearbook.
"Seph says that it took about 10 minutes to get Presley to look at the camera - and who knows how many shots," Lori said.
She said she thinks the administrators' gesture was a great one since, in the past, Presley has not been welcomed as openly at school.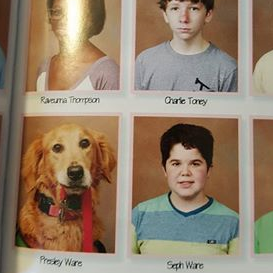 "We have had issues with his elementary school accepting Presley, so to come to Good Hope and her to be welcomed has been very refreshing," she said.
"The kids adore her and she loves the attention."
Well, we're glad Seph's latest school has been so accepting of his service dog. She's one helluva cutie!
SHARE if this melted your heart.