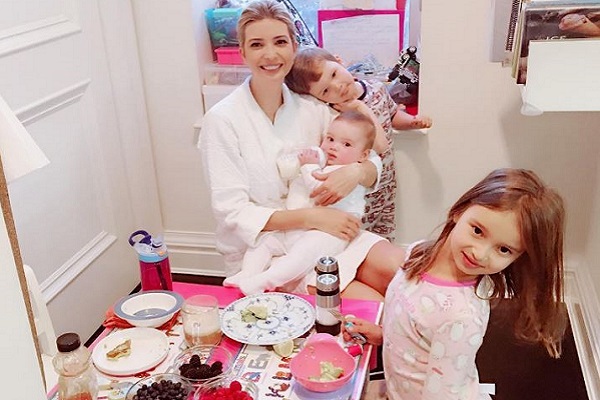 A couple were reportedly escorted off a plane in New York yesterday, for 'harassing' Ivanka Trump as she travelled with her husband and three children.
TMZ reports that Ivanka and Jared Kushner had boarded a flight at JFK Airport, when one Matt Lasner expressed his deep discontent at sharing plane with the family.
He apparently shouted: "Your father is ruining the country. Why is she on our flight? She should be flying private."
JUST IN: Man Kicked Off Plane For Harassing Ivanka Trump And Her Kids… Media SILENT https://t.co/u74XKK9GhE pic.twitter.com/vTesSxjfak

— DonaldTrumpNews (@NewssTrump) December 22, 2016
An eye-witness told the entertainment site that Ivanka did her best to ignore Lasner, and tried to distract her kids with colouring.
Staff on the JetBlue flight proceeded to escort Lasner and his husband, Dan Goldstein, off the plane.
A statement issued after the incident read: "The decision to remove a customer from a flight is not taken lightly. If the crew determines that a customer is causing conflict on the aircraft, the customer will be asked to de-plane, especially if the crew feels the situation runs the risk of escalation during flight. Our team worked to re-accommodate the party on the next available flight."
Since the story broke, people have taken to social media to slam Lasner's actions.
The consensus is that Lasner's was a 'conversation' that should not have taken place in a family environment, on an airplane, in front of Ivanka's children.
Journalist Piers Morgan tweeted: "Harassing a mother with her two young children. Shame on you and your husband, Matt Lasner, you pathetic people."
Harassing a mother with her two young children. Shame on you & your husband @mattlasner, you pathetic people. https://t.co/5geewIXu66

— Piers Morgan (@piersmorgan) December 22, 2016
.@IvankaTrump was flying JetBlue w/ her children and another passenger relentless attacked. Totally unacceptable.https://t.co/JnETCUTTQL

— Harlan Hill (@Harlan) December 22, 2016
The way Ivanka and her Children were attacked on their flight today was disgusting. Liberals need to get a grip!

— Hispanics for Trump (@HispanicsTrump) December 23, 2016
Meanwhile, another added: "'When they go low, we go high' doesn't mean you can't resist. Go to town halls, call reps, protest – don't yell at Ivanka Trump on a plane."
What are your thoughts?