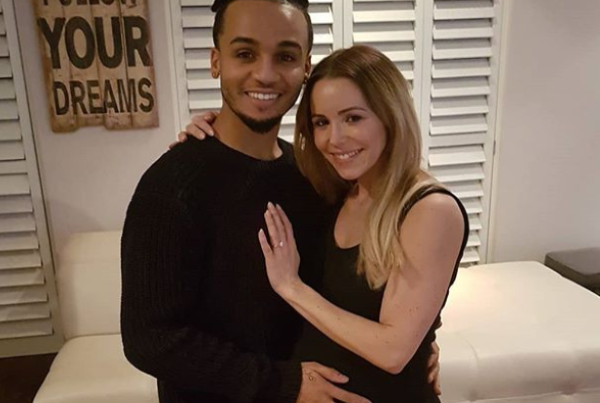 It's safe to say JLS star Aston Merrygold had one very memorable Christmas Eve this year.
Not only is Aston set to become a dad in the new year, the singer can now look forward to becoming a husband after he got down on one knee this Christmas.
Aston revealed that he popped the question to his girlfriend of five years Sarah Richards on Christmas Eve, and much to his delight, she said yes!
We are delighted for the expectant parents, who have shared their swoon-worthy news on Instagram by tagging their locations as Cloud Nine- how cute!
The former Strictly Come Dancing contestant revealed the romantic news last night by posting a heart-warming photo with his finacée, he wrote, " Allow me to introduce you all to my fiancée #TheMerrygolds #shesaidyes #enganged #wifey #mummydaddyandbabymerrygold."
Sarah also opened up about the surprise proposal on her Instagram, "I had the best Christmas Eve of my entire life! My favourite asked me to be his wife and of course I said YES!"
The mum-to-be shared that her heart was full of joy, "Just when I thought I couldn't be happier he goes and tops it! I am literally floating on cloud 9 right now."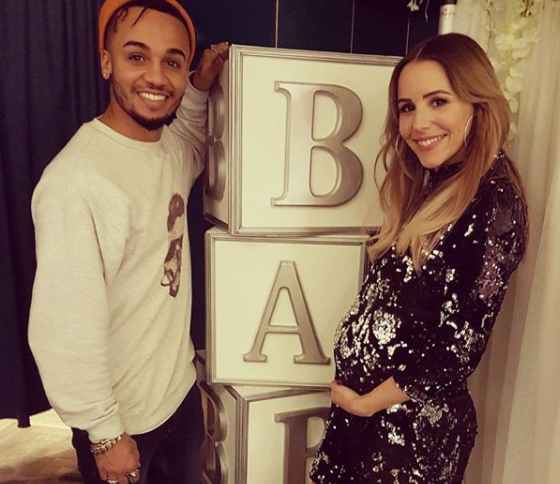 Aston and Sarah are set to welcome their first child into the world in January. 2018 is going to be one unforgettable year for Aston with a solo-tour, a new baby and a wedding to plan.
We're so happy for the pair!