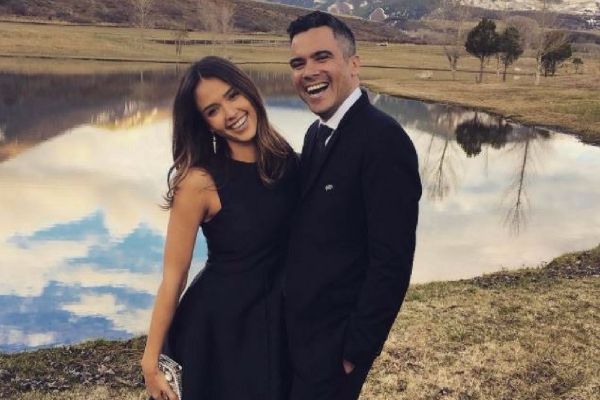 Cash Warren and Jessica Alba are expecting their third child soon and it seems the photogenic pair as loved up as ever.
Praising the mum-to-be, Cash told The Mail Online: "'I'm always impressed by how hot she is! I think she still looks really hot and she's like a hot mom. I think that always impresses me when I wake up next to her".
The couple have already been blessed with two little girls Honor, nine, and Haven, six, and Cash revealed they hadn't found yet if they were having a boy or another little girl.
"I think we'll wait and see what the surprise is," he said. "Based on my friends who all have three kids who are all of the same gender, I'm imagining ours probably will go the same way. But who knows?"
He added that he would like to have a son but doesn't really mind either way.
"I'd love to have a little guy in the house to hang out with. But I don't mind being the only guy as well. It's kind of fun. But I'm more the whipping boy if you will," he joked.
Although there will be a significant age gap between the new baby and their older daughters, Cash said he's not expecting any sibling rivalry.
"Now they'll be able to help out and I think that they're both really looking forward to having a little baby sibling in the house. They seem to be happy. We'll see what happens when the baby arrives. But as of now, everything's looking good", he explained.
"That's why the age gap is kind of cool because they both gotten enough attention over the last few years. So, it's time for them to share anyhow. And three is definitely it! No more!"
Reflecting on his role as a dad, Cash said: "I think I would be the softie. I'll take that role. I'm really nice until I'm not. And so, I think we both have a strong sense of discipline".
Cash and Jessica met when he was working as a production assistant on the set of one of her movies.The couple will celebrate ten years of wedded bliss next year.
We wish Jessica all the best with the rest of her pregnancy and can't wait to find out if it's a boy or a girl.