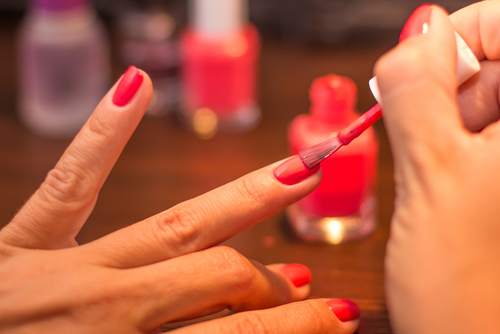 A trip to the nail salon is definitely one of life's little luxuries, so many of us now opt to do them at home instead. To ensure they look their best at all times, follow these simple steps for the perfect manicure:
Plenty of prep
Before you put a polish brush anywhere near your nails, make sure they are prepped and ready. A good base will work wonders so remove any residue and don't use hand cream beforehand.
Give them time to dry
Make sure you give them plenty of time to dry, so don't start if you know you are going to be rushing out as soon as you are finished.
Don't rush it
You need to wait at least three minutes between each coat to allow it plenty of time to dry properly.
Use a top coat
When you have applied your coats finish it off with a top coat that will help prevent chips.
Top up
Top up the top coat every three or four days to keep them looking fresh and shiny.