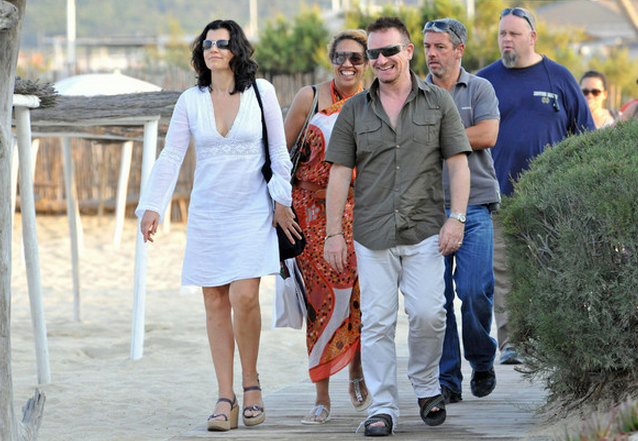 Losing a parent is one of the hardest things anybody has to go through, and in his new book Sons+Fathers, U2 Frontman Bono describes the last thing his father ever said to him.
In the book, which will raise funds for the Irish Hospice Foundation, Bono writes that his father's last words were: "F*** off. I want to go home, I need to go home."
Describing his last words as "absolutely fitting", the With or Without You singer said: "I was lying on a mattress in Beaumont Hospital beside his bed, having flown home after a U2 show in London. My father woke up in the middle of the night, anxious and whispering. His Parkinson's disease had taken some of his beautiful tenor away. The whispers were percussive, animated. I called the nurse and we both leaned in to try and make out what he was saying. Through the strained rasping, loud and clear, burst 'F**k off!' Then, 'I want to go home. I need to go home.' And he did. I'm looking forward to seeing him there."
The Beautiful Day singer lost his mum at an early age due to a blood clot and says life in his house was never the same again.
"When she was gone, taken by a blood clot that turned like a switch in her head, 10 Cedarwood Road was no longer a home," he said.
"It was a house of three males: my brother Norman, me, and my grief-stricken father, who had now, to our sulking teenage eyes, become an unwanted figure of authority – a sergeant major, dishing out to my brother and me the tasks that my mother used to perform."
"My brother did good. I did bad. I was unaware of the hormonal drag that was going to pit me against this great man and turn me into a little b*****."
Other celebrities featured in the book include Seamus Heaney's son Mick, Bill Clinton and Sir Paul McCartney.