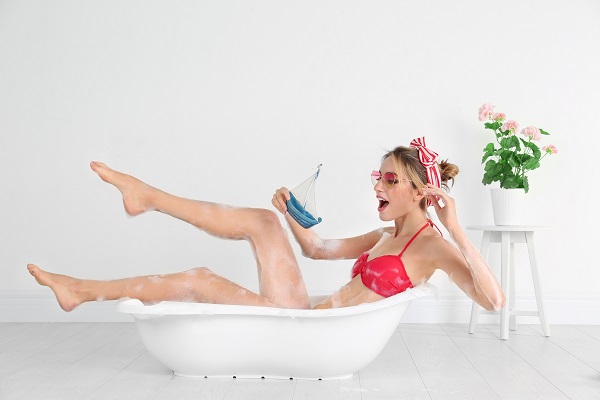 With kids in the house a moment of peace to yourself is rare.
Sometimes the only place to get away is (sigh) the bathroom. Being able to shut the door for a few minutes break from the craziness of everyday life is sometimes all you need.
The YouTuber Mom So Hard, has it down. Inspired by her hilarious video, here are the six things every mum secretly tries in the bathroom (apart, you know, the obvious):
1. Sneak snacks: while it's not exactly hygienic, damn that chocolate is worth it
2. Read: sometimes the only chance you get through that page-turner is on the loo
3. Self motivation: look yourself right in the mirror and remind yourself of what a queen you truly are. You got this, gal!
4. Exercise: jogging on the spot and squatting are all bathroom-friendly exercises
5. Assess the damage control: Suck it in, turn around, is that what I really look like from the back?
6. Catch up on gossip: ringing your mum/sister/girl friend/boss for a quick natter
Be thankful that rubber ducks don't talk!