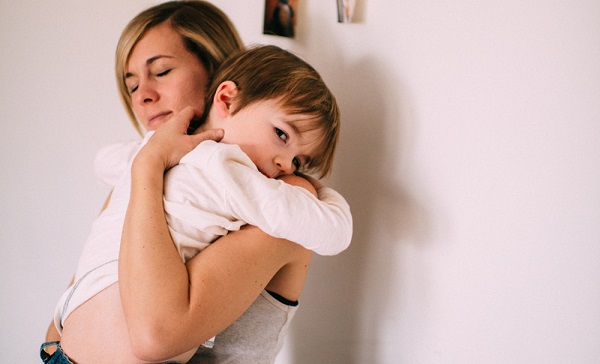 There have been a lot of posts in recent times documenting the 'body-shaming' women have received over their 'fuller figures' or even 'baby weight'. While all body-shaming is exactly that – shameful – what about those women enduring criticism for being supposedly 'underweight'?
One woman who has tackled this issue this week is Ashley Glass, a blogger and proud mother-of-two who has been making waves online with her thought-provoking article, Thunder Thighs or Skinny Mini: The Truths Behind Body-Shaming.
In the piece, the Kentucky mum details her experience of coming under scrutiny for being 'the small girl' with the 'flat' stomach her entire life, particularly while she was unknowingly battling postpartum thyroiditis.
Detailing some of the criticism she has endured for being naturally slim over the years, Ashley wrote: "As I've gotten older, I've even had others refer to my 'chicken legs.' Society admits calling a woman 'thunder thighs' or 'chunky' is unacceptable. When is society then going to catch on to the same offence caused by labels such as 'twig' and 'surf board?'"
She went on to recall the events of what happened to her body after welcoming her first child. Within two weeks her baby bump was gone, and she was back to her normal 'flat-stomached' self. While she began to grow concerned when her hair started falling out, it was her weight that others around her seemed fixated upon.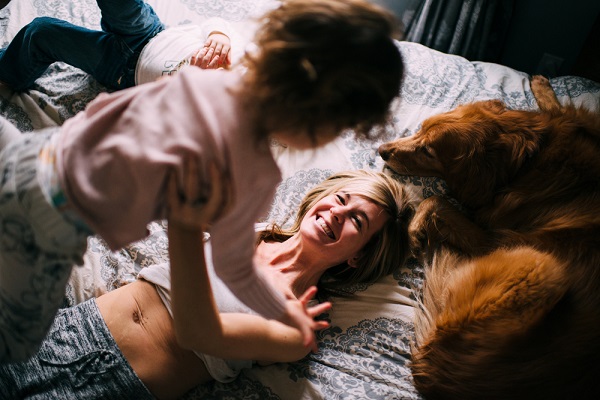 "I walked down the hall at my school and my co-workers began to ask, 'Are you sure you're eating enough?' I could hear the uncertainty in their voices; the caution and worry. 'You're breastfeeding though, right? So it's normal to lose weight quickly for some women!' they would say. My pants began to fall off of me; my regular pre-maternity pants that I've worn forever. I stepped on a scale. 105#," she wrote.
Rumours in her office that she was anorexic coaxed Ashley to go to her doctor, and her rapid weight loss was attributed to postpartum thyroiditis – where the thyroid gland becomes inflamed and starts to malfunction. While her weight plummeted to under 100 pounds, her milk supply also dried up. The condition arose once again with Ashley's second pregnancy, but her weight never dropped below 100 pounds.
Dealing with a health complication was hard enough for Ashley, without people around her scrutinising her every movement and meal. And, while her condition did account for some of her weight loss, it merely added to her experiences of body-shaming throughout her entire life.
Urging people to stop judging others, Ashley wrote: "This is the woman underneath the size 0 pants. The one who is told she has bird legs. The woman who is referred to as 'a skinny little thing.' Prior to babies, I guess I just had good genes (look at my Mama). Then Postpartum Thyroiditis caused me two years of an emotional roller-coaster. And a back-to-back pregnancies caused me saggy skin; skin that is difficult for me to wear. As I write, I am wondering when it became okay for others to body-shame each other."
"If a woman is too heavy she is called 'fat,' and if you're in between, maybe you've been called 'average', and if you're skinny, people tell you 'eat a sandwich.' No matter what size you are, how your skin looks or doesn't look, isn't this you? And shouldn't we put our arms around the women in our lives and tell them that they are freaking rock stars, child-bearing or not?" she added.
As you can imagine, Ashley has been lauded for her honesty and for giving such a thought-provoking insight into a lesser-discussed side of body-shaming. You can read her article in its entirety through this link.