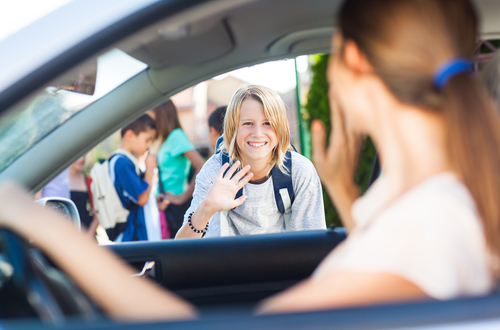 It's probably hard to believe that your little baby is about to take the plunge and start secondary school. But no matter how grown up they may appear, that doesn't mean they don't need you to help them as they make the transition.
If your little one is taking the next step, there are plenty of things you can do to prepare them.
1. Go with them on the first day
While you won't be able to hold their hand right up to the front door, by just being there you may ease some of your child's nerves.
2. Organise travel arrangements in advance
Whether your child will be getting the bus or walking to school make sure everything is organised in advance. Maybe do a trial run beforehand and walk or drive the route together.
3. Reassure them
Make sure they understand that everyone is new on the first day, and most students will be nervous about making new friends. Knowing they aren't alone in how they feel may make them feel more confident.
4. Learn about timetables and routines
If possible, talk to students that already go to the school and get tips about sports, how the timetable works and what are the teachers like. It's always good to speak to someone on the inside!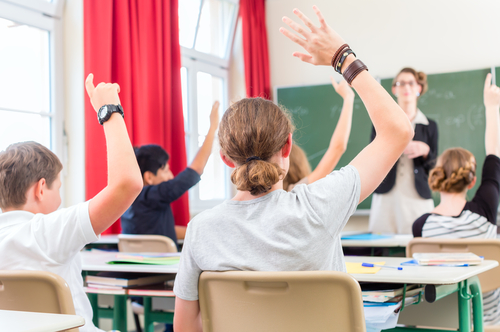 5. Don't forget old friends
Encourage your son or daughter to keep in touch with old friends as this will help them feel less isolated.
6. Be actively interested
If they don't know anyone at the new school, your involvement will help them get through the tough first few days. Listen to what your teen says and about any worries they may have.
7. Encourage them to get involved
Get your son or daughter to participate in school activities as this is a really great way to make new friends.
8. Get the study off on the right foot
One of the biggest differences between primary and secondary school is that students are expected to manage their own time efficiently and be able to meet deadlines. Encourage your child to set out a daily timetable that works out all their interests and needs.
Remember it's a big change for your child so make some allowance for tiredness and irritability in the first few weeks.