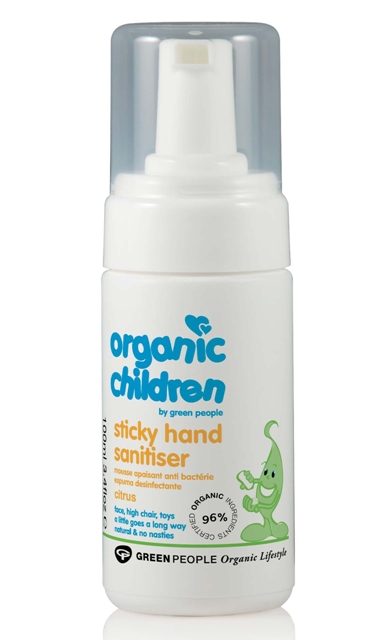 Do your little ones like to make a sticky mess from time to time (or all the time)? Well whether they are at home, in school or out and about, new Certified Organic Sticky Hand Sanitiser will have sticky hands and faces cleaned in no time.
What we love about this product is that kids like to use it themselves, because of the fun of the foam. So children can clean themselves without mummy's help.
Tea Tree extract is the key anti-bacterial ingredient in the Sticky Hand Sanitiser, which also has powerful antiseptic properties. This natural alternative shows no evidence of microbial resistance developing, unlike Triclosan which is the most widely used synthetic antimicrobial used in hand sanitisers.
Sticky Hand Sanitiser does not need to be washed off, so kids can just pump and go. Parents don't have to worry about children licking their hands or eating after use because this product is safe to ingest. It's made with 96% organic ingredients so can be used on even the most sensitive hands and faces. It's even suitable for children who are prone to eczema.
Each bottle of Sticky Hand Sanitiser will produce over 200 squirts of germ busting bubbles. A 100ml bottle has an RRP of £9.45 and is available in selected John Lewis, Ocado, Independent Health stores and online at
www.greenpeople.co.uk
.