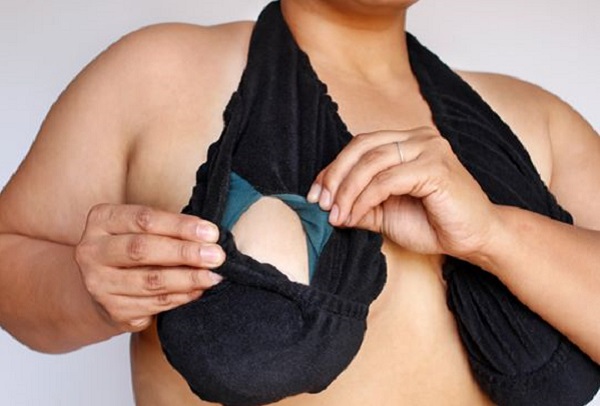 Finally!
Ta-Ta Towels are back and they've been given the upgrade that every mum wants.
The towels made waves a few years ago as the answer to all our sweaty under-boob woes. These genius inventions cradle the gals as well as allowing the breathable, towel fabric to eliminate the dreaded sticky boob.
We were sold already- but now they can really take my money. They have a new nursing range, and we'll take twenty.
Now we can lounge around post-shower without worrying about getting nursing bras back on right away.
The overlapping panels are perfect for breastfeeding and pumping, and the ultra-soft lining is exactly the TLC that the girls deserve.
The sizes range from C to H cup and come in a range of funky colours and adorable designs.
The inventor of the ta-ta towel, Erin Robertson, came up with the original idea wth getting ready for a date in the heat of LA.
"While I was blow-drying my hair, I just kept thinking: 'There HAS to be a better way to keep the beads of sweat from dripping down my stomach.'" she wrote on their website.
Available to purchase online, prices start at $55 (£39), better be there fast cause these babies are bound to sell out.
Hakuna those ta-tas!