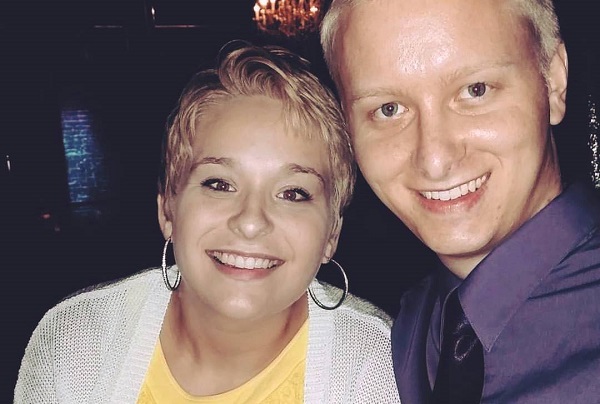 After the recent school shooting in Parklands Florida that left 17 people dead, teachers across the U.S have been having difficult conversations with their students.
One such conversation took place in Marissa Schimmoeller's classroom. The English teacher from Ohio, was dreading going about into the classroom in light of the tragedy.
"Today was really hard for me," she wrote in her now-viral Facebook post. "Today was the first time I had to teach the day after a mass school shooting. I dreaded facing my students this morning, and as the first students walked in, I began to feel the anxiety pooling in my stomach."
It didn't take long for a student to ask her the question that she had been dreading:
"Soon after class began, a freshman asked me the question I had been dreading since I had heard about the tragedy in Florida.
"'Mrs. Schimmoeller,' she asked. 'What will we do if a shooter comes in your room?'"
It was a question that Schimmoeller was dreading. A challenging enough question for any teacher, but for Schimmoeller it was particularly difficult.
She has cerebral palsy and is wheel-chair bound.
"I want you to know that I care deeply about each and every one of you and that I will do everything I can to protect you," she told her students.
"But - being in a wheelchair, I will not be able to protect you the way an able-bodied teacher will. And if there is a chance for you to escape, I want you to go. Do not worry about me. Your safety is my number one priority."
Speaking to TODAY, the 24-year-old said that she was open with students about her disability from day one.
"I begin on the first day by talking about my disability," she said. "I tell them that they may be asked to assist me in the classroom — by passing out papers or writing on the board for me — and I allow them to ask me any questions they want to.
"However, last Friday was the first time that I had to share my limitations in terms of protecting them."
But her students decided that her wheelchair was not going to stop her from escaping in an emergency.
"Slowly, quietly, as the words I had said sunk in, another student raised their hand," she wrote.
"She said, 'Mrs. Schimmoeller, we already talked about it. If anything happens, we are going to carry you.'"
The heart-wrenching response has gone viral, with over 42,000 likes and half as many shares.
"I lost it. With tears in my eyes as I type this, I want my friends and family to know that I understand that it is hard to find the good in the world, especially after a tragedy like the one that we have watched unfold, but there is good," she concluded.
"True goodness. It was found in the hearts of my students today."