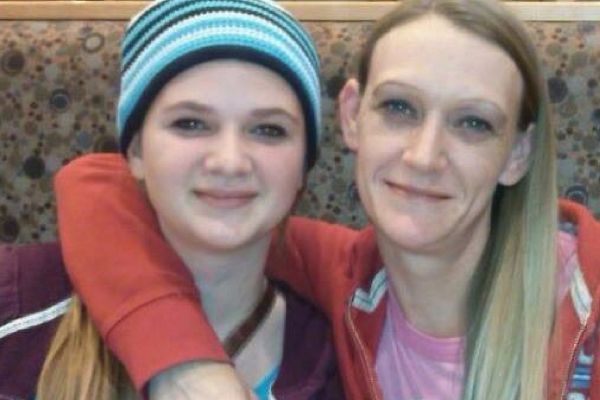 17-year-old Kelsey Anderson said she was "mortified" when a teacher body-shamed her in school.
Kelsey says a female teacher sent her to the principal's office and told her that her outfit of a long-sleeve blouse and jeans had violated the dress code.
Kelsey alleges that the teacher said to her: "Bustier women need to wear clothing that covers their cleavage" and "Plus size women need to dress accordingly", in front of the entire class.
Kelsey's angry mum Melissa Barber took to Facebook to post a photo of her daughter's school outfit.
"This is the shirt that just got my 17-year-old dress coded. The teacher said:'Your boobs are bigger than most girls, and you are gonna have to try harder'.
"She really needs to not speak to my daughter like that. What is wrong with the way this child is dressed?"
Kelsey who attends Joplin High School in Missouri said: "I was mortified by my teacher, of all people, saying something like this in front of my class.
"When I was pulled into a meeting with the principal, he told me that he had never heard of me being victimised before and he didn't really believe what I said".
In another Facebook post, Melissa asked: "How often does this happen to your sons?"
She explained that the school invited her in for a meeting with another principal but it did not go well.
"I began explaining that my daughter was just sexualised by her teacher in front of the whole class. She was embarrassed and horrified. She requested to be removed from the teacher's class.
"He said no. He continued to defend the teacher. I could see we were getting nowhere. I was close to losing my temper. I took my daughter by the hand and we left.

"I refuse to put my daughter in a situation where her self-esteem is completely destroyed. She is there to learn.
"This whole time she's missing out on an education while we are all sitting in a room discussing her boobs", Melissa explained.

Melissa now plans to take legal action against the school and is consulting a lawyer.
What do you think mums? Let us know your thoughts on the controversy.