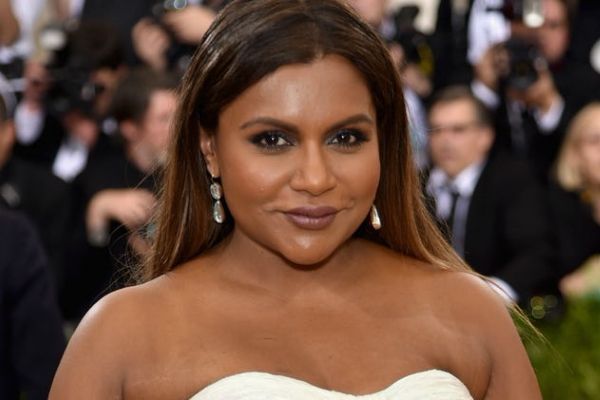 On December 15, 2017, Mindy Kaling welcomed her first child, Katherine Kaling, who she affectionately calls 'Kit'. The new mum decided to breastfeed her daughter, which she said helped to strengthen the bond between her and her little one.
"She is a really happy baby," The Office actress told Shape, "When she was born, she was kind of skinny and anxious. I think she was like, Can this woman take care of me? But during our many breastfeeding sessions, we've gotten to know each other, and she's learned to trust me over time."
The Emmy-nominated writer said that between breastfeeding and just the fact that Katherine's not always up for being out and about, she's had to stay closer to home than she previously thought.
"I didn't realize how tethered to my house I would be as a new mom. I'd thought I could bring the baby with me everywhere," she said in the Shape excerpt published by E! News, "I also couldn't quite believe that every three hours I needed to be home to feed her."
However, thanks to the fact that she'd just moved into a new house, this proved more thrilling than she'd thought.
"I'd go on these little jaunts out of the house, and they'd feel like secret, illicit excursions. It was exciting, and it made my life seem kind of dramatic," the 38-year-old dished.
"What also helped was that I'd just moved into my home, and it was fun to break it in. I'd think, I should feed my daughter in our fancy new living room. And there I'd sit with her, and it was like, Oh, this is really nice."
The best-selling author also shared why she tried to watch her weight gain while pregnant.
"Because I like to eat, and I'm not skinny to start with, I knew that if I gained a lot of weight during my pregnancy, things could just fly off the rails in a really bad way," the Ocean's 8 actress explained.
"That was something I definitely needed to watch out for. My doctor said that women who gain just 25 to 30 pounds usually have less trouble losing it after the baby is born."
Mindy kept her weight gain around 27 pounds and said that she worked out when possible while pregnant. Yoga, walking, and jogging ('until I couldn't jog anymore') were her preferred forms of exercise.
"I exer­cised until the morning I gave birth," The Mindy Project star shared.
A week after welcoming little Kit, Mindy continued her exercise regimen by walking a couple miles every day, which she realises not all mums are able to do so quickly after childbirth.
The mum-of-one observed, "I don't recommend that for everyone, obviously, but I didn't have that difficult of a delivery. All those things were really helpful when it came to losing the weight."
She hopes she's setting a good example for her daughter, saying, "I would love for her to learn at a young age that exercise is a great habit to have. I didn't learn that until I was 24."
Confidence is also key, Mindy says, and she wants Katherine to be confident 'all the time'.
"I'm going to do that by always making her feel like she is good enough and not being stingy with encouraging comments," the comedian noted, "That goes against my nature a bit, because I'm a critical person—of myself, of the things I work on. But it's very important to me to make sure I instil confi­dence in my daughter."
What a lucky little girl! Under Mindy's loving guidance we're sure Kit will grow up to be the confident person her mother hopes she will be.