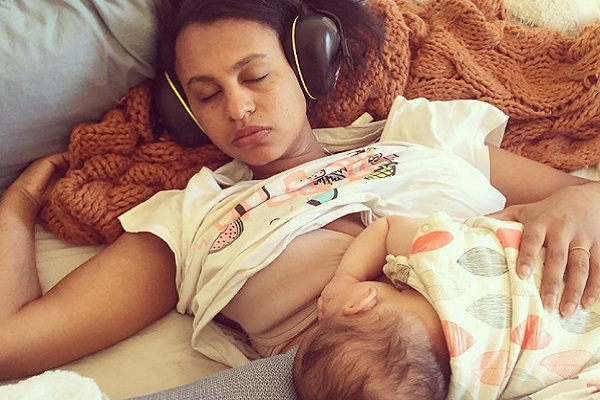 For those who pass social media off as a silly distraction, this story might just change your mind completely.
A mum's legion of social media followers helped in her diagnosis with mastitis this month.
Mastitis is an infection of the breast tissue which leads to pain and swelling, and can also present with flu-like symptoms.
Married At First Sight star Zoe Hendrix, who is mum to eight-week-old daughter Harper Rose, found out last week that she was suffering with the condition – but only after razor-sharp fans recognised the symptoms of her illness.
It all began when Zoe shared a photo of herself sick in bed with her baby, 'with a temperature of 39, sore throat and body aches'.
"Sounds like mastitis. I got it about seven times while breastfeeding, so I used to ask the doctor for the prescription and have the antibiotics on hand, ready to take at the first sign of infection," wrote one follower.
Another chimed in: "Ugh. Sounds like mastitis. I had it and thought I was going to die!"
All the concern encouraged Zoe to go and get checked out, and it turned out that her 73.1K-strong following was right.
In a follow-up post, the devoted mum wrote: "THANK YOU to all you wonderful and switched-on followers who informed me about mastitis…which I thought was just the flu."
"I have been on antibiotics, pain relief, and my angel of a mother-in-law has been helping me care for Harper. I am starting to feel human again, after feeling like I was hit by a truck!" she added.