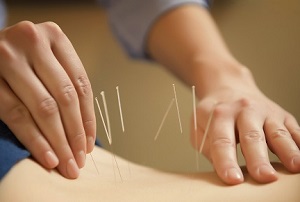 With so many people turning to acupuncture to help them with various pains and ailments, it's important to inform yourself on exactly what it entails and what to expect from the process.
What is acupuncture?
Originating from traditional Chinese medical practices, the technique whereby practitioners insert thin needles into the skin to stimulate particular points on the body.
How can it help you?
Numerous studies have proved that acupuncture can help with pain relief in certain areas of the body, in particular the lower back, neck and knee. In some cases it can also help limit the frequency of tension headaches and migraines.
What are the risks?
While relatively few complications have been reported, there are some risks associated with acupuncture, mainly regarding the use of non-sterile needles or incorrect application of the procedure techniques.
Are there side effects?
Some people may experience side effects after undergoing acupuncture; these include fatigue, soreness, mild bruising, muscle twitching and light-headedness. You may also experience an emotional release in the form of crying.
Is it safe to use during pregnancy?
Yes. It is used by pregnant women to treat a number of pregnancy- and non-pregnancy-related conditions such as pelvic pain and foot pain.