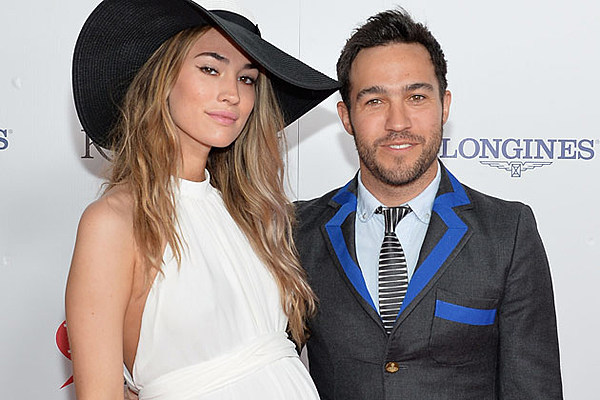 Huge congratulations are in order as Pete Wentz has revealed that he will be welcoming his third child into the world later this year.
The bassist made the big announcement in the most heart-warming way, which has left fans swooning.
The Fall Out Boy singer shared the exciting news on his Instagram account by posting a photo of his two sons.
He wrote, "Happy New Year! We're kicking the year off with news of the best gift yet: coming to our family in 2018... love Pete, Meagan, Bronx and Saint."
The 38-year-old shared a photo of his three-year-old son Saint and his nine-year-old son Bronx holding a little pink box.
Fans were quick to comment on the baby's gender- Surely the pink wrapping paper and the pink bow are a massive hint.
"This baby girl is going to be a lucky baby!! Congrats!" said one fan.
Another added, "Yay a girl! It's so awesome that Bronx and Saint are gonna have a sister."
This is Pete's second child with his long-time girlfriend Meagan Camper.
Pete and Meagan started dating in 2011 and welcomed their first son Saint Lazslo on August 21, 2014.
The Dance Dance singer also shares a son with his ex-wife Ashlee Simpson- the pair welcomed their son Bronx Mowgli on November 20, 2008.
2018 is going to be an incredible year for Pete and Meagan!