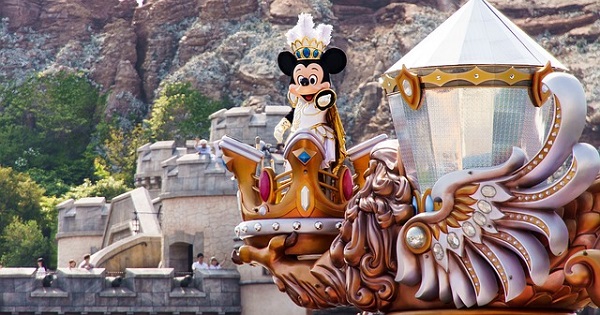 Disneyland is supposed to be a place of utter joy, where dreams come true and no child is seen without a beaming smile on their face. Unfortunately, for Jordan Alexander, her experience didn't quite live up to the hype.
Jordan has become an internet legend this week, after a photo of her scowling while on a Splash Mountain ride went viral.
Jordan's husband, Steven, took to Reddit to share the hilarious image with the world, explaining in the caption: "I wouldn't go on Splash Mountain with my wife."
While Steven added that Jordan was "a little perturbed" by his refusal to go on the ride, we all know what that look means: you're in big, big trouble.
Wife got a little perturbed that I wouldn't accompany her on the ride.
Speaking to Fox Carolina after the image went viral, Steven revealed that "after a long day with the baby and in-laws in tow", he just wasn't up to going on another ride – causing Jordan to snap and pull the hilarious pose in the photo.
It seems Jordan has a great sense of humour though, with Steven recounting how she returned from the ride with a big grin on her face to show him the photo.
"She said, 'Here! I did this for you!' And I just about died laughing," he added, revealing that it was actually his wife who suggested he share the image online.
Well played, Jordan; even if it was all for a laugh, we bet Steven won't be making that mistake again any time soon!
SHARE to give a fellow husband or wife a good laugh today.