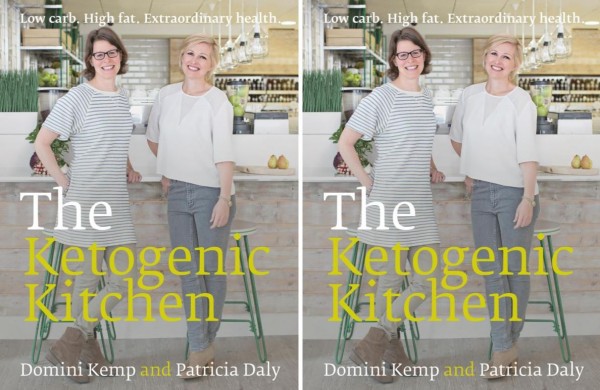 After battling through cancer, both Domini Kemp and Patricia Daly a chef and a nutritional therapist know the importance of healthy eating, and have come together to create The Ketogenic Kitchen: High fat. Low carb. Extraordinary health.
In their new book, Domini and Patricia share exciting nutritional developments which reveal that a diet low in carbohydrates and high in fat, in conjunction with the treatment recommended by medical professionals, offers new hope and protection against many chronic illnesses.
This food philosophy also has the welcoming side effects of weight loss and management, higher energy levels and glowing good health.
Whether you are facing treatment, going through recovery or simply want to choose food that helps to keep you healthy in the long term, Domini and Patricia's fantastic new book will be your best friend in the kitchen, packed with revolutionary advice and delicious recipes.
The authors also share their startling personal stories of battling cancer and their research into ground-breaking new ways to feed your baby for optional health.
Divided into two sections; the Low-carb Way contains easy low-carb recipes bursting with flavour and nourishment that will guide you on your path to optimum wellness while the Ketogenic Way will help you through periods of illness, recovery and treatment.
From spinach scrambled eggs, chicken and coriander soup and flaxseed bread to shepherd's pie, poached haddock and egg with celeriac pureé to baked pear crumbles, you are guaranteed to find plenty to eat!
Published by Gill Books, it is available now.
SHARE if you'll be giving the recipes in this book a good.