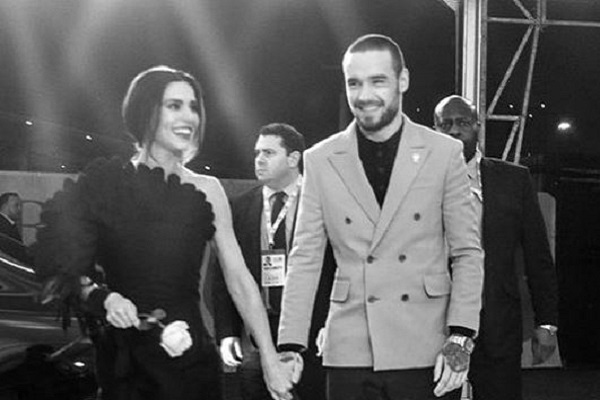 There was one accessory that every celebrity had at tonight's Brit awards.
Some of the biggest names in the music industry carried a white rose down the red carpet to show their support of the Time's Up movement.
Stars such as Cheryl, Holly Willoughby, Dua Lipa, Ellie Goulding and Pixie Lott carried white roses as they made their way down the red carpet at London's O2 Arena
Little Mix are wearing white rose pins and holding white roses as a symbol of solidarity and support for #TimesUp at the #BRITs pic.twitter.com/dJpxdBvO11

— Little Mix Updates (@Mixers_Army) February 21, 2018
Male singers even joined in on showing their solidarity by wearing white rose pins on their suit jackets. Justin Timberlake, Calvin Harris, Liam Payne, Ed Sheeran and Sam Smith were amongst the male celebrities that honoured the campaign
Tonight's protest was organised by Karen Rait and Meg Markins, who are music executives.
"We choose the white rose because historically it stands for hope, peace, sympathy and resistance," they wrote. The world is listening. Wear a white rose," they shared.
HATER'S GONNA SAY IT'S FAKE!!!! @jtimberlake is here and he's EXCITED for the #BRITs tonight!! #JustinTimberlakeBRITs pic.twitter.com/HzT38fbve5

— BRIT Awards (@BRITs) February 21, 2018
NEXT GEN SUPERSTAR @milliebbrown you look /10 on the #BRITs Red Carpet pic.twitter.com/p4zpNF4NMO

— BRIT Awards (@BRITs) February 21, 2018
WHAT A PAIR OF BEAUTS @CherylOfficial and double nominee @LiamPayne are See you on stage Liam! #LiamPayneBRITs pic.twitter.com/apiN9DMtTh

— BRIT Awards (@BRITs) February 21, 2018
Hello #BRITs International Group nominees @HAIMtheband!!! a href="https://t.co/GR1wXxKlhI">pic.twitter.com/GR1wXxKlhI

— BRIT Awards (@BRITs) February 21, 2018
Lots of white roses (actual ones or in the form of a badge) on display at the #BRITs2018 red carpet to show support for the Time's Up campaign

@GettyImagesNews / @PA pic.twitter.com/nJlYciky2z

— Johnny Goldsmith (@MirrorJohnny) February 21, 2018
HIYA @TheVampsband looking super dapper in your suits on the #BRITs Red Carpet pic.twitter.com/QyjbcVLilG

— BRIT Awards (@BRITs) February 21, 2018
Been waiting for a lifetime 'For You' @RitaOra! You coulda been 'Anywhere' but you're here on the #BRITs Red Carpet! Can't wait to hear 'Your Song' later #RitaOraBRITs pic.twitter.com/iRLXK36eB9

— BRIT Awards (@BRITs) February 21, 2018
Ahhhh big smile from the gorgeous @elliegoulding on the #BRITs Red Carpet pic.twitter.com/trLKqR6Q7j

— BRIT Awards (@BRITs) February 21, 2018
He's only 'Human', but tonight he's a very sharp looking one @RagNBoneManUK #RagNBoneManBRITs pic.twitter.com/P2UCkrvSYs

— BRIT Awards (@BRITs) February 21, 2018
#BRITs British Female nominee @Palomafaith out here looking like a regal disco ball pic.twitter.com/YFgl18ujQA

— BRIT Awards (@BRITs) February 21, 2018
An absolute VISION in pink! The most nominated artist of the night ladies and gentlemen - @DUALIPA #DuaLipaBRITs pic.twitter.com/codzcxE7iQ

— BRIT Awards (@BRITs) February 21, 2018
We've adopted @george_ezra #BRITs pic.twitter.com/JeLVDiw561

— Niki and Sammy (@nikinsammy) February 21, 2018
BONUS @LittleMix on the #BRITs Red Carpet pic.twitter.com/nlVpuLM5fw

— BRIT Awards (@BRITs) February 21, 2018
Ed Sheeran fuels rumours he 'secretly married' his fiancé at the #Brits2018 https://t.co/3YgyCawMal pic.twitter.com/Xp4mLlvjsC

— Mirror Celeb (@MirrorCeleb) February 21, 2018