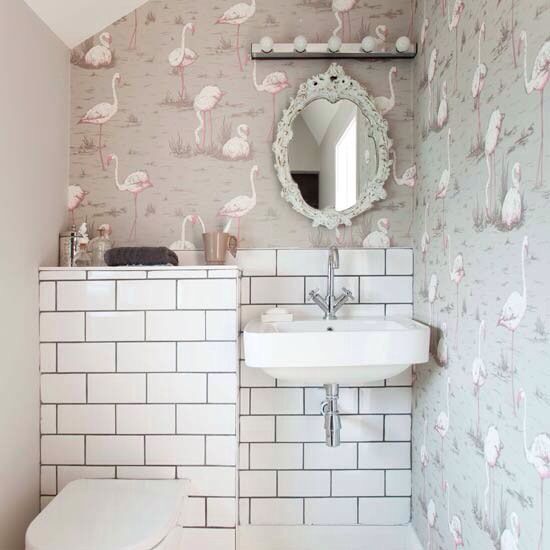 Windowless bathrooms don't have to be drab or dark. There are many simple ways to add some life, interest and light here.
1. Have plenty of candles and lamps: If you're short on space, consider mounting wall lights to add light without taking up counter top space. If there's room and the ability, a fun and unexpected hanging light can help make up for a lack of natural light.
2. Plant life: Shade-loving plants which don't need a lot of light can add some life and character to your bathroom. Try adding a fresh bouquet of flowers, even once and a while or when you have guests, to add some colour and beauty to this space.
3. Experiment with furniture: Try adding unusual furniture to your bathroom to give it a bit of personality. These pieces don't have to be expensive - maybe something you came across in a second hand shop or one you picked up on your travels.
4. Keep it light: Paint or tile in all one light colour to give your bathroom a lift. If you can, painting everything a nice white or light surface will expand the feel of the room's size.
5. Add extra mirrors and reflective surfaces: If you have the wall space for it, consider adding some more mirrors to help expand the space. Reflective, mirrored accessories can also be a fun trick to adding the illusion of space and light in your bathroom.
Image via Pinterest.