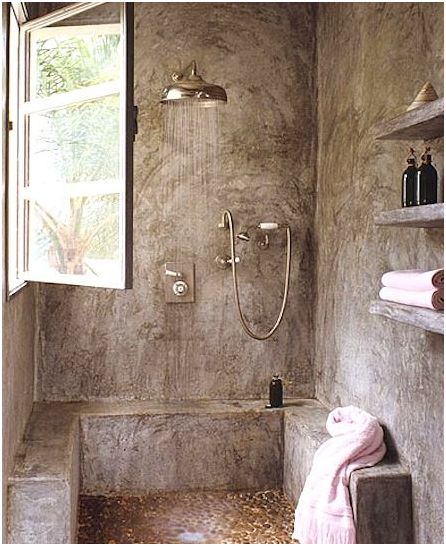 A hot shower should be a haven of soap and shampoo - to wash away the stress of the day, or to waken us up before our long day begins.
So it's important to keep this space fresh, clean and looking its best.
Here are five easy ways to have a sparkling shower all year long.
1. Cover your shower head with bag of vinegar and secure with a rubber band. Leave it there overnight and you'll have a clean shower head without all the scrubbing.
2. To keep shower doors clean, buy a squeegee and use it every time you shower. The few seconds it takes you to do will dramatically reduce the amount of soap scum build up on the glass.
3. Soak your shower curtain in a salt water bath for a few hours, let it dry, then re-hang. The salt is a chemical-free way to fight against mildew.
4. Try cutting the bottom edge of your shower curtain liner with pinking shears. The uneven edges facilitate water dripping, and reduces the chances of mould.
5. Keep a dispensing dishwand in the shower filled with equal parts vinegar and dishwashing detergent. It's easier to remember to clean when the tools are right there, and you can do it while you're already in the shower.
Image via Pinterest.