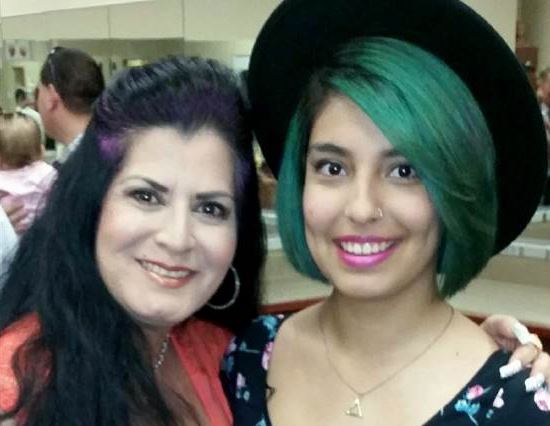 Veronica Quintanilla has been very unlucky health-wise. She has battled breast cancer not once, but twice.
Naturally, the Texan mum lost most of her hair due to the chemo, but she had a rock of support in the form of her daughter, Victoria Vargas.
Not only did Victoria take her mum to all of her appointments, she even went ahead and shaved her head in solidarity with her sick mum.
As if that wasn't enough, she made the ultimate gesture of love after her mum got the all clear recently – she suggested they get matching tattoos on their bald heads!
When Veronica finished her treatment, the pair finally did it, getting matching 'breast cancer ribbons' tattooed to their heads. And naturally, they hope to never have to see the tattoos again.
"These tattoos are something special between my daughter and me, never to be seen again," Veronica told Today.
"I've been bald twice in my life because of cancer. I don't plan to ever go bald again."
The pair grew closer during Veronica's battle with the disease, and she also sees the tattoo as a visual reminder of her wonderful relationship with her daughter.
Even though nobody else can see it, she said "it's something special that we shared together," adding that her daughter showed her nothing but strength. "I was so proud of her this past year," she said.
Aww. What a fab way to support your mum during her battle with cancer. Fair play, Victoria!
SHARE if this warmed your heart.