By Sally Dixey, London-based personal trainer and mother of Sebastian, her 1 year old son.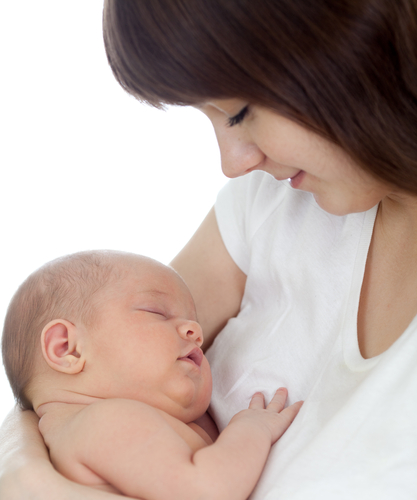 Before becoming pregnant I generally ate well but as soon as the pregnancy test showed those two blue lines, my eating habits turned rogue. I ate everything from pork scratchings to goats' cheese to Heaven's knows what. So it was no surprise that I gained 25kgs.
I did find myself pondering on how to shift the extra pounds. I spent the odd moment trying to calculate how much of my increased weight was baby and pregnancy and how much was me stuffing my face.
That was more than 17 months ago and today (following the recent celebration of my 30th birthday) I can say every last pound has been shed. I defiantly didn't go down the starvation route and no I didn't spend all day every day in the gym. I mean who has the time for that?
One of the first things to get your head around is that now is not the time to diet. It took 9 months to create your baby. It is not just simply a baby you made – it's an entire human being. From a central nervous system, ecto-skeleton, ear canal, finger prints, eye lashes, toe nails, brain, circulatory system, a pair of lungs, eyes a nose… do I need to go on?
Pregnancy draws on your body's natural stores, so by the time baby is born they are all pretty low. During the first few weeks replenish your body with good food. Don't restrict your diet. Give yourself time to recuperate.
What I am about to reveal is no surprise or secret formula just common sense and a bit of nutritional know-how.
Here are my top 5 tips for the first 6 weeks following the birth.
1) Eat smart.
Implement some easy dietary changes that will bring your body bouncing back to your pre-pregnancy days.
Coconut oil - contains Lauric acid (found also in breast milk) boosts immunity and bolsters your metabolism.
Swap coffee for green tea -caffeine give you false energy and can mess with the natural flow of your body.
Limit or remove alcohol -alcohol has an adverse effect on your metabolism that paired with tiredness from poor sleeping patterns will see you reaching for the sweetie jar.
Drink more -Concentration, milk supply, water retention and hormonal balance are all effected by hydration levels.
Eat more protein, cut out sugar – sugar is the enemy, like caffeine it gives false energy and alters your insulin response which determines how we burn fat. Protein on the other hand will fill you up and is an excellent fuel for the body.
2) Look at adding a magnesium and zinc supplement to your diet.
Magnesium and zinc have a positive effect on hormone response also sleeping can be improved.
3) Ask your doctor for an MOT blood test.
Check that everything is at the right level. Pregnancy can deplete many of our natural stores. If any of these are low it can impact your well being and in turn weight loss.
4) Understand how stress adversely affects weight loss and learn to say No.
Stress hormones are high during pregnancy. They can stay elevated even after your baby is born, which could be preventing you from losing weight and in some cases makes gaining weight as easy as looking at a slice of cake.
Make some time for yourself, don't sweat the little things and if you don't need to do something then cross it off that ridiculously long to do list!
5) Fitness at this point needs to be simple.
I remember the first few weeks after my son was born walking was the best medicine and so easy to fit into the schedule.
Fitness couldn't get more functional as it gets you to and from the many baby groups and play dates.
Try to make sure you get a good walk in each day. Up the intensity by adjusting the speed and or distance.
(It is also worth noting that until you have had your 6 week check that anything more than walking is not advise-able)
By following my 5 golden rules you will come out of the first weeks of motherhood a little less stressed and with way more energy then you expected – ready to take on the next steps to reaching your pre baby weight.
Sally Dixey's website, http://sallydixey.com/, offers information and advise on pre and post natal fitness. This site is dedicated to the joys of parenthood, pregnancy and, of course, Crossfit. The site promotes healthy active pregnancies making for happy mum's and happy babies. Check out Sally's Facebook page here