Any idea that inspires young kids to stay in school and work hard is a good one.
And we're loving this Texan high school's latest one, which is set to become an annual tradition.
It's called the 'Senior Walk' and be warned: the photos might make you a bit emotional.
Basically, it involves the teens about to graduate from Van ISD school walking through the junior school in a bid to inspire them to keep going.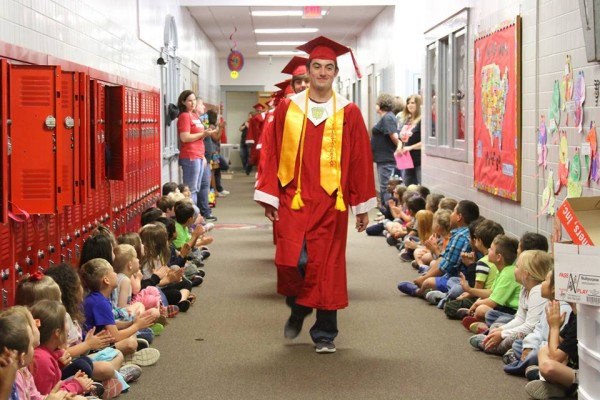 Decked out in their cap and gown, the teenagers saunter through the crowded corridors, high-fiving the little ones, who were only too happy to cheer them on.
"I never knew how much of an influence we had on the younger kids, but seeing their faces light up as we walked through their halls and high fived them, it really put it in perspective for me," senior Ashley Mosley wrote on Facebook.
"It's something I'll never forget."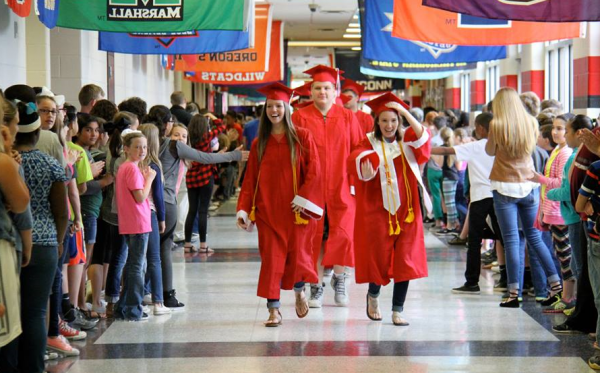 Another graduate took it as an opportunity to remember her younger days.
"It was a nice reminder of where we've come from," she wrote. "At least for me, being a thirteen year student, it was nice to retrace my steps today."
What a fab idea for encouraging young children to pursue their dreams.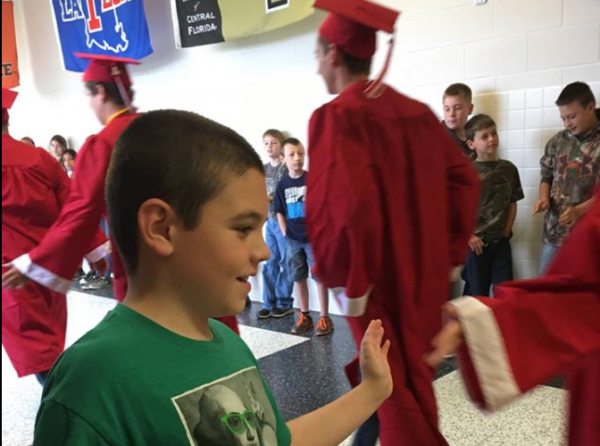 It's so sweet seeing their little faces light up at the sight of their older counterparts.
To see more of these wonderful snaps, click below.
SHARE if you like this idea.